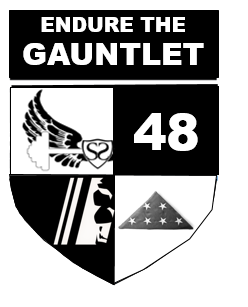 My friends: "You're going to do Obstacle Course Racing (OCR) for 48 hours?"
Me: "Yeah"
My friends: "Have you ever done that before?"
Me: "No, no one has. That's the part of the reason I'm doing it."
I've done around 20 Ultra-Obstacle Course Races (Ultra-OCRs) with around 10 podium finishes and only a handful of results outside of the top 10. I've also completed some pretty big Ultra-OCR challenges (OCR America and Ultra-OCR Grand Slam). From this accumulated knowledge I wrote the only book available on the topic and in a desire to push limits even further decided to do a 48 hour OCR this summer called Endure The Gauntlet. So while I had a good understanding of what I was getting myself into, there is a still a mismatch between expectations and reality.
Endure the Gauntlet involved running multiple laps of what most consider the hardest OCR series in the US, Conquer The Gauntlet. I would start on Friday at 1130 AM and stop on Sunday at 1130 AM. The goal of the event was to raise $5000 or more for the charity Folds of Honor and challenge myself with an event twice as long as any other OCR. Folds of Honor provides scholarship money for children whose parents were killed or wounded in US Military service.
1. Injury Prevention Pre-Event:
a. Expectations: Thanks to JRen Fitness' Jared Renyer, I took some pre-event tests including a functional movement test utilizing a several hundred thousand dollar machine used to analyze movement. One of the things it confirmed was my left knee isn't 100%.
b. Reality: Knowing this from personal experience on confirmation from the analysis, I liberally used RockSauce Fire leading up to the event and RockTape at the beginning of the event to avoid further injury. Even with a technical course, lots of climbing and 48 hours of activity, I managed to finish without any injury and I didn't even notice any knee problems over the 48 hours.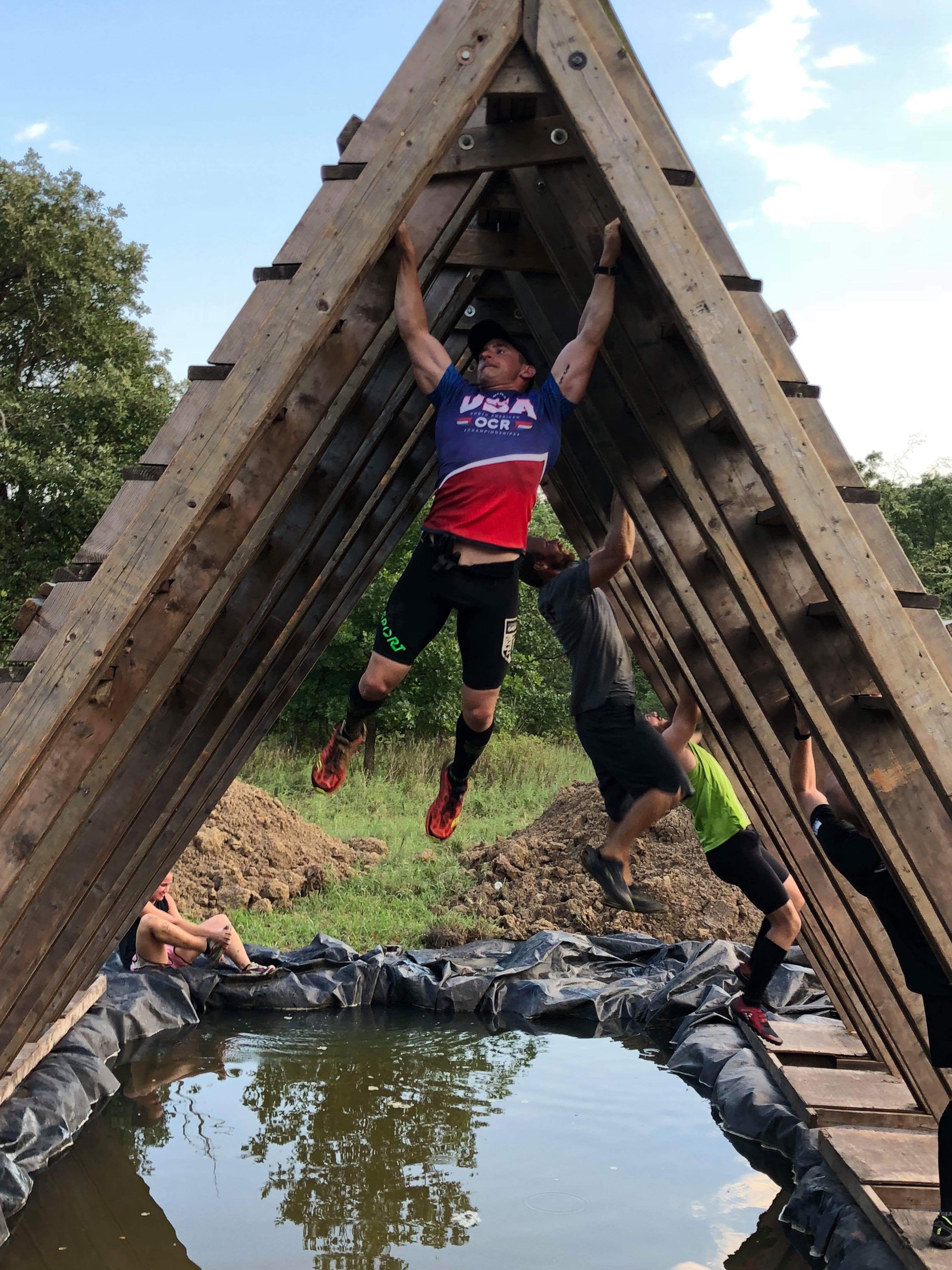 2. Contingency Planning:
a. Expectations: With Ultra-OCR there are so many variables it can be overwhelming. External factors like terrain, weather, elevation and obstacles can make it easy to get a lot of miles or very hard. Add in all of your personal choices like shoes, clothing and gloves and the situation gets that much more complicated. It's actually so complicated, I wrote a full book (and the only book) on the topic, which covers all aspects including training plans. I knew I would have to try and plan for every contingency that I could think of.
b. Reality: I packed a lot of clothing changes, a lot of shoes and a wide variety of nutrition. When packing, I always bring a roll of RockTape. The versatility of it is unmatched, allowing to support nagging injuries or help solve ones that pop up mid-event. My experience prepared me well and I felt I had the right tools to tackle the problems I faced. Had I not purposely over packed, I would have found myself wishing for an extra pair of dry clothes or fresh shoes.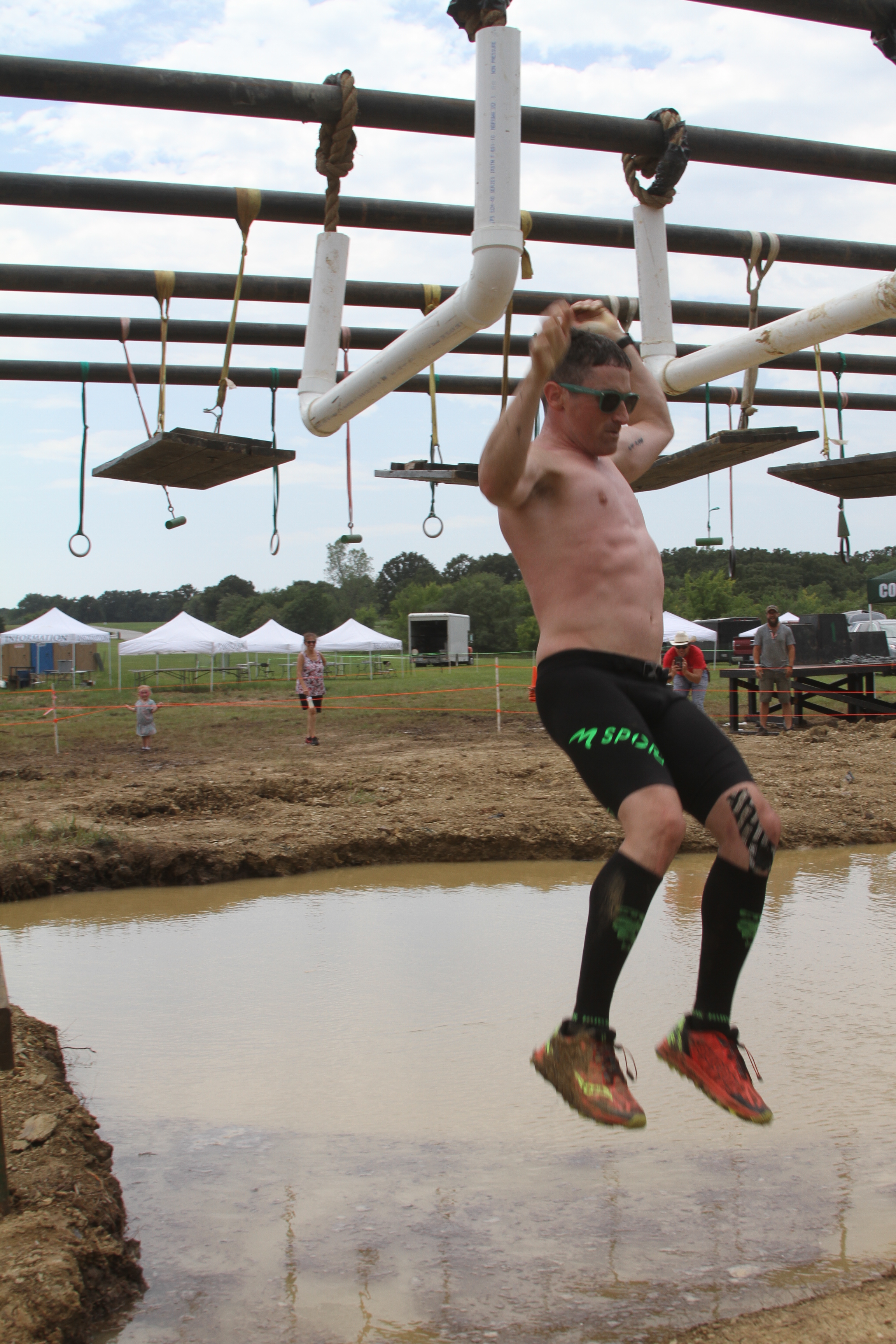 3. Weak Points: Legs, arms, hand or all three?:
a. Expectations: Training for such a long event, I was primarily concerned with the endurance and strength of my legs. Being an experienced Ultra-OCR athlete, I had a lot of time and experience under my belt, although nothing as long as 48 hours. I was less concerned about my upper body since I have a lot of experience passing obstacles when most of my peers are failing, especially in the 2nd half of 24 hour races.
b. Reality: However, my legs would be in pretty good shape at the end of the event, it was my upper body that was the problem and more specifically my hands. The abuse my hands took during this event was unmatched. Normally during a 24 hour World's Toughest Mudder event (a course designed for multi-lapping) I might lose a callus. In 12 hours of Conquer The Gauntlet (a course designed for one lap), I had 13 open wounds on my hands. The swelling caused by trauma to my hands was my ultimate limiting factor on obstacles. Even doing something which is easy for me like climbing an inverted wall, a slip wall with a rope or a tire wall became so painful in the second half of the event it was insurmountable. Although my back and arm muscles were severely fatigued, the tenderness in my hands was the most painful part physically. In hindsight, perhaps some RockTape could have assisted with fluid drainage in my hands.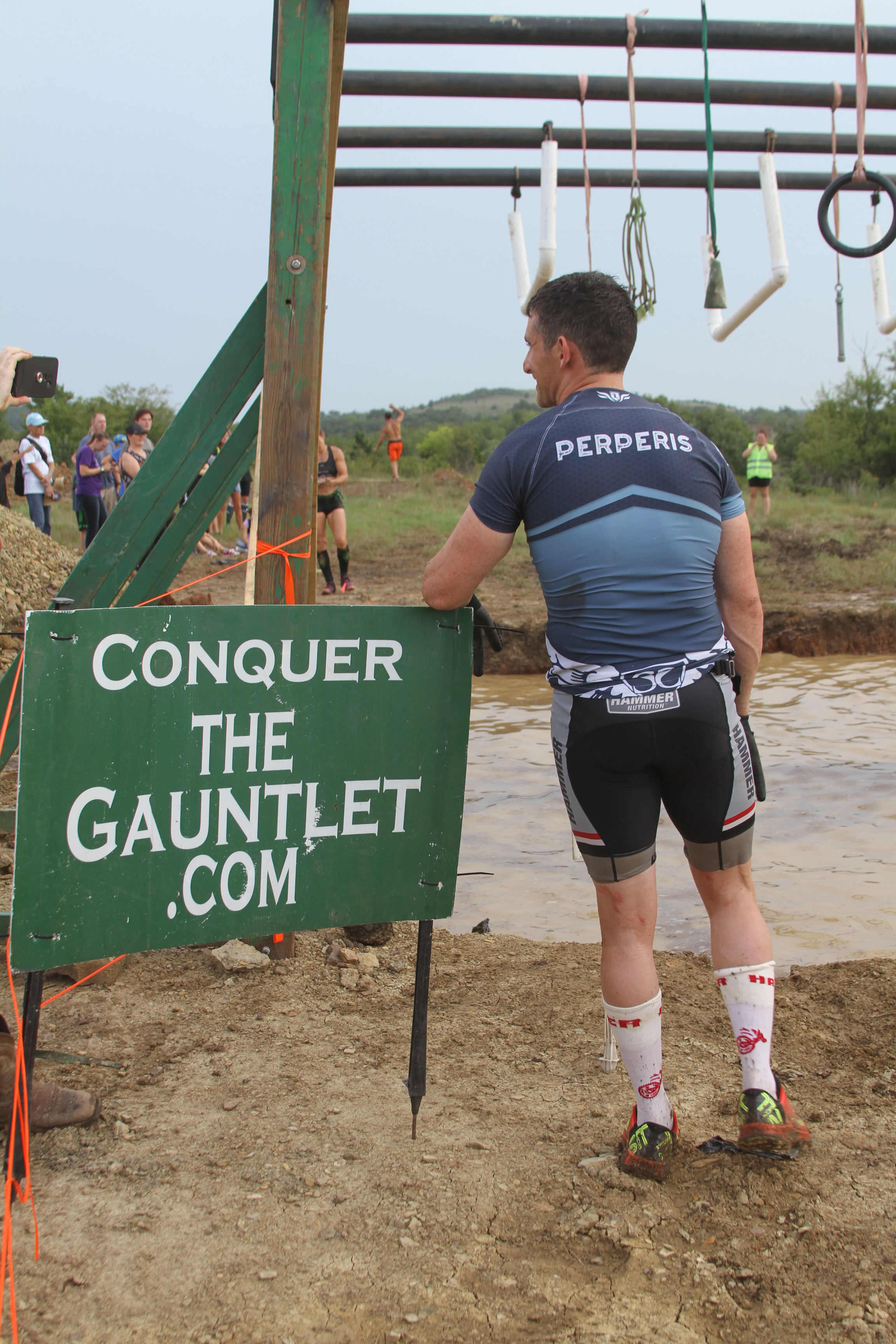 4. The Hardest Part:
a. Expectations: These events are always mostly mental. Through a series of successively difficult challenges, I felt I was ready for this event. I had been doing endurance sports since 2003 and got involved in Ultra-OCR in 2014. In 2016, I ran OCR America, a seven day, seven venue multi-lap event where I did 8-10 hours of OCR every day for a week. I would end up running 161 miles over the week (averaging 23 miles a day), complete 1000+ obstacles and climb 31000+ feet in elevation. In 2017, I did the Ultra-OCR Grand Slam, finishing 1st or 2nd at every 24 hour OCR in the US. In 2018, this was my big event.
b. Reality: I knew the heat of August would play a factor but it turned out to be the hardest part. With temperatures that hit 96 degrees, little shade, periods of no clouds and no water on miles 2-4.5 of each lap, I was baking. Ultimately, I had to take a break to let the sun go down after almost passing out on lap 15 (mile 67.5). I had planned for this contingency by talking about putting a cooler on the 2nd half of the course with ice. I ended up not following through with the plan because there was aid stations there and it wasn't super easy for my pit crew to get to that part of the course. With the conditions though, I don't think it would have saved me from taking a break, but maybe it could have extended it one lap.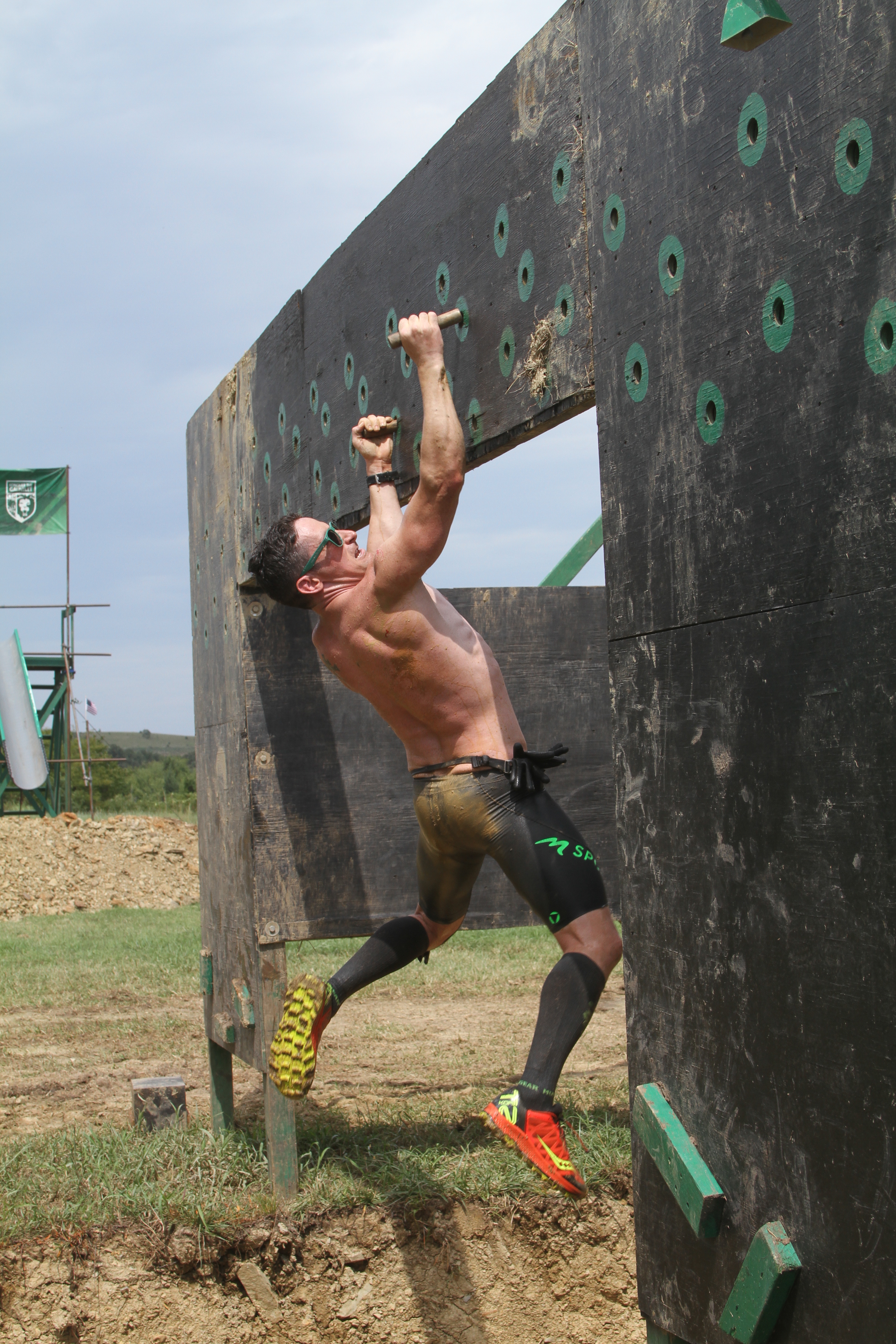 5. Recovery Post-Event:
a. Expectations: Having run multiple 24 hour OCRs, without any DNFs (Did Not Finish) and done well (usually in the top 10) I have finished each one with anywhere from 55-90 miles, course dependent. The mileage differences are largely determined by obstacle difficulty, obstacle density, terrain and weather. I didn't know how many miles I would get in 48 hours but I imagined it would be in the low 100s.
b. Reality: After my first couple of laps of the course, I knew that initial estimate was too high. Regardless, I kept moving forward because the goal was to highlight endurance and strength to raise money for Folds of Honor and less about achieving a mileage goal. The tougher terrain and tougher obstacles meant lower mileage, which means my legs are recovering way faster than I expected. Endure The Gauntlet's 91 miles is a lot in 48 hours but I've done other courses with easier obstacles, fewer obstacles, less challenging terrain, in nicer weather and reached 90 miles in 24 hours. In the end, the recovery has already started better than expected.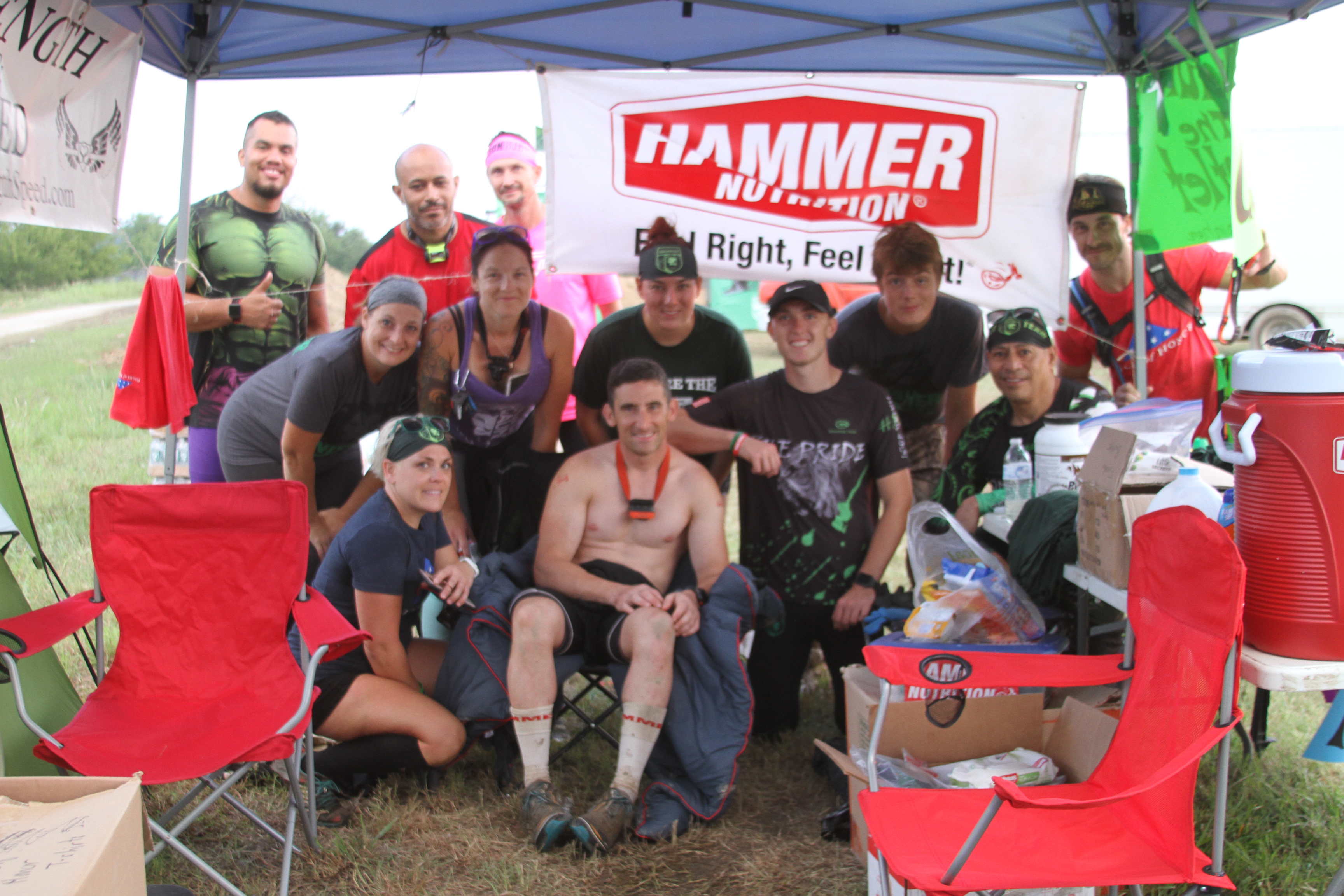 In the end I made it across the finish line still standing raising over $5000 for Folds of Honor. When I took my first break (one longer than a couple of minutes) at 26.5 hours into the event, I had already exceed the longest OCR in the world (that I know of) by over two hours. After stopping for a couple of hours to cool off, I went back out for nearly another full marathon of OCR, ultimately finishing with 20 laps total (91 miles). After having spent a cumulative time of 49 hours on the course (counting pit stops), I crossed the finish line glad to be finish line injury free minus the normal stresses of ultra-endurance racing. It's safe to say that RockTape has a home in OCR whether you are running a one mile short course sprint or pushing the limits of human endurance. #stronger #longer #rocktape #gostrongerlonger