If you missed part I, head back and check it out now. We continue with the May the 4th celebration with nine more fitness related Star War quotes.
10. "If you strike me down and I will become more powerful than you can possibly imagine." –Obi Wan Kenobi
Your path to success will have a ton of ups and downs along the way. Although if you die, you are not going to come back as a force powered ghost, this quote does apply to any setbacks you have. If you go through life without failing you will never know what you have to fix to become better. So although no one likes to fail, it is necessary to improve because it helps expose your areas that need improvement.
11. "Control, control, you must learn control." –Yoda
Whether you are trying to gain muscle, lose fat, lift more weight or become faster, control is important. It could be saying no to that extra piece of cake or simply getting out of bed in the morning to workout. Improving physically is all about control. Dedication is all about going after your goals long after that inspirational moment has passed.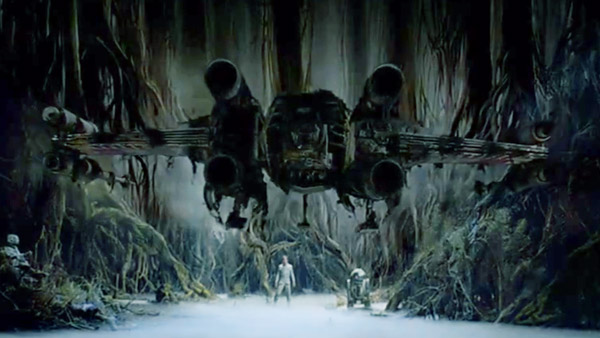 12. "I'm not afraid." –Luke Skywalker "You will be…you will be." -Yoda
If getting a training schedule from a personal trainer or book, you should have the opinion of Luke initially and the trainer should have the opinion of Yoda. If you have a training schedule laid out then and nothing in it makes you a little nervous, it is probably not hard enough. The challenging workout, which should be a little scary, is what will produce physical change to help you achieve your objectives.
13. "Once you start down the dark path, forever will it dominate your destiny, consume you it will." -Yoda
If you are an athlete that is dedicated to competing on a fair playing field without using performance enhancing drugs (PEDs), this is a quote for you. While PEDs are not addicting like other drugs, it is a path to the "dark side". If you are a serious athlete and considering using PEDs, it will "dominate your destiny." Like powerlifter Mark Bell said, "I'm not going to go from squatting 800 lbs. to squatting 700 lbs." While not physically addicting, they will be mentally addicting and start you down a "dark path."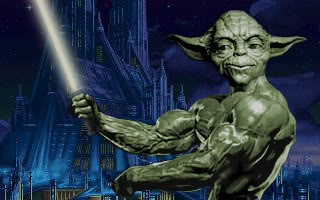 14. "Your powers are weak old man." –Darth Vader
Despite Darth Vader having a great quote in the last ("I find your lack of faith disturbing"), his quote on this list is underestimating Obi Wan. Like many people, they use age as an excuse for lack of effort. While your age does make it harder to make physical improvements, most people us this as an excuse instead of just adjusting their training.
15. "Size matters not. Judge me by my size do you." –Yoda
This quote is pertinent to both big and small athletes. Just because someone is small does not mean they are not strong. Likewise just because someone is big does not necessarily mean they are strong. Bottom line is it is not the size of the athlete but often a combination of numerous factors including training, diet, willingness to suffer and motivation.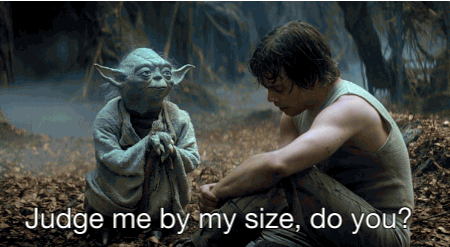 16. "You don't want to sell me death sticks. You want to go home and rethink your life." –Obi Wan Kenobi
This one is for those that are taking those first steps towards a healthy lifestyle. The first step of physical improvement might be something as obvious as stopping smoking.
17. "Remember concentrate on the moment. Feel, don't think, use your instincts" –Qui Gon Jin
While during training it is often better to dissociate while running, during competition or performance focusing on your body will yield better results. By focusing on your breathing and how you are feeling at the moment, you can enhance your performance. I usually am hyper focused during a marathon but during those last couple of miles I run by feel and try to empty the tank in order to get everything out of my body that I can for the best time.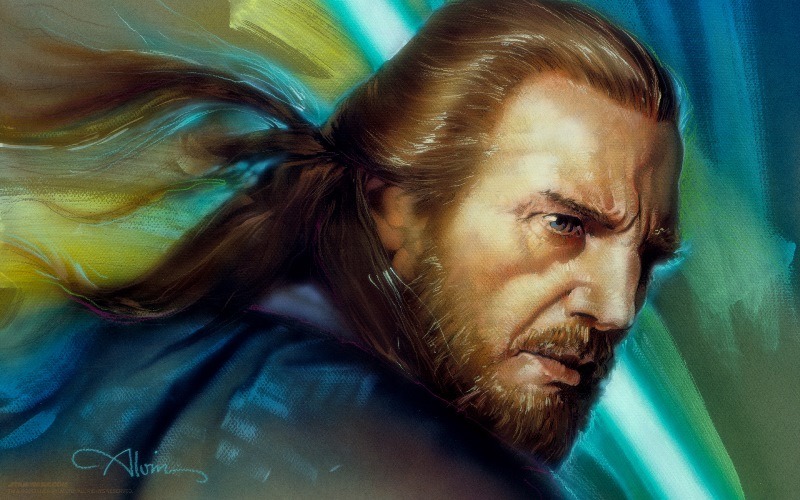 18. "Surely you can do better" –Count Dooku
While the line is initially meant as a taunt, it is also a truth. Whenever you think you have done your best, look inside and think if you can do better. Sure it only might be by a couple of seconds or a couple of pounds, but you usually have more in you. Even if that was you best at the time, proper training can result in another leap forward in performance.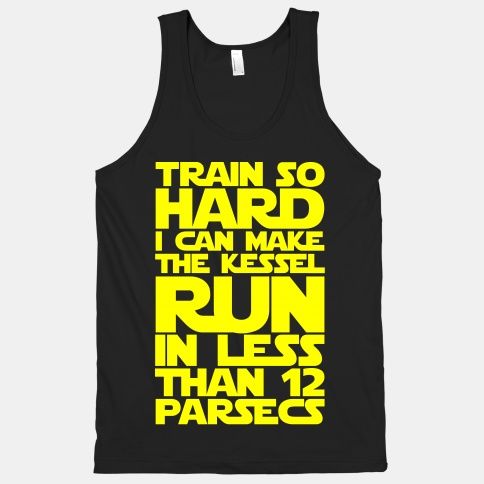 That concludes Strength & Speed's 18 Star Wars fitness quotes. Keep training hard and May the Fourth be with you.