If you are hyper-competitive, like me, when you found out Tough Mudder's were not timed you lost almost all interest in them. What is the point of participating if I cannot see how I compare against other people? (World's Toughest Mudder (WTM) is the exception because it is ranked and, I would say, is the clear winner for ultra-distance obstacle course racing championship.) With a rise in prize money from companies like Battlefrog and Spartan, the question arises, are Tough Mudder's still relevant to competitive/elite obstacle course racers?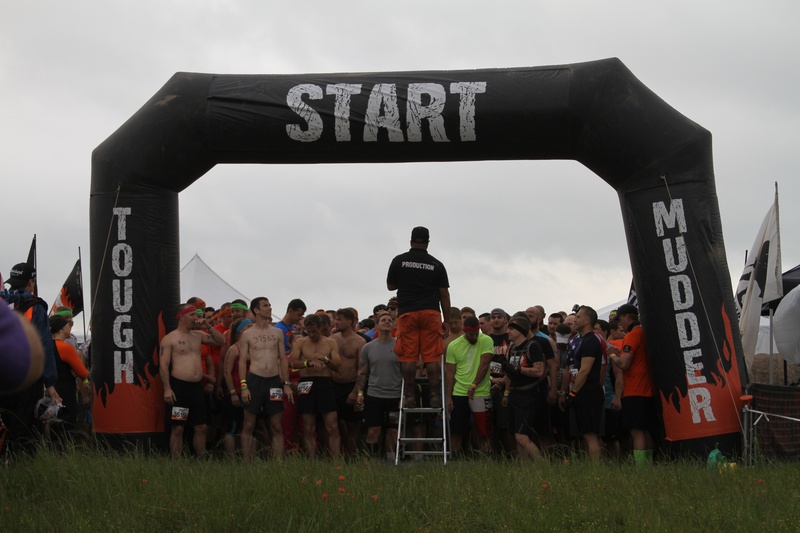 WTM, excluded, Tough Mudder (TM) brings three things to OCR, which answers this question:
1. Fun: After I finished The Battlegrounds OCR, I had a friend asked me, "How was that slide?" "What slide?" I responded. Going down their 50 ft. tall slide had momentarily slipped my mind. Typically while racing, my heart rate is so high and I am pushing so hard, that I can forget to have fun. The lack of timing at TM, means that you can slow down and enjoy the obstacles. Furthermore, it is the only time I ever have extended conversations with people in the middle of an event. The atmosphere of helping other athletes over obstacles is something you do not get to experience in the competitive waves of races. Long after I am no longer competitive, I still plan on staying active at events. TM reminds us of why we became involved in the sport and that is enjoying the experience.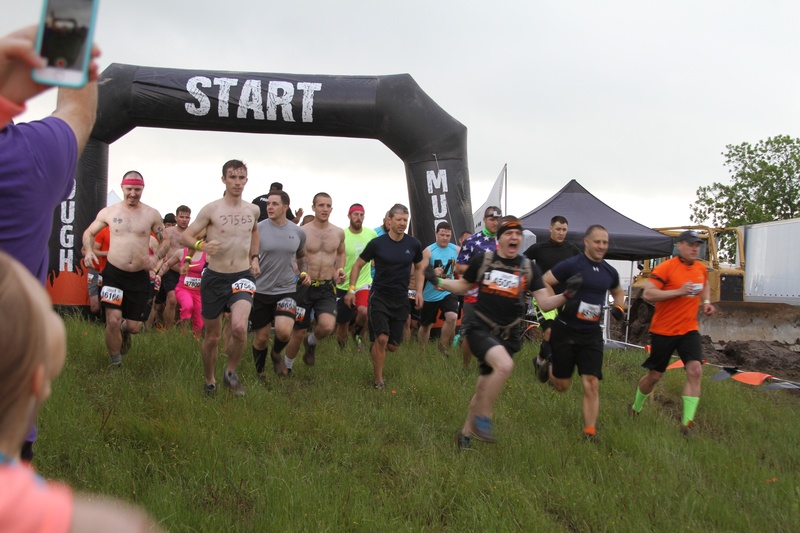 2. New Athletes: TM does something that is important to OCR as a sport, it helps pull in new athletes. TM is so big and so well known, many people participate as their first experience. The uncompetitive, team building and friendly atmosphere makes it a great events for groups of friends or companies. When I tell people I race OCR competitively, people usually respond with "Is that like a Tough Mudder?" If you are an elite athlete who is currently winning prize money, you can thank the masses for funding your winnings. Without the large masses of OCR athletes that are never within sight of the podium, the industry would not have enough money to award prize money or even to put on events.
3. Training: You can say that you are going to use other races as training events, but chances are you will not because those times go up on the internet as proof of your results. Tough Mudder is the only event I truly use as a training event. The 10-12 mile course is not timed, which means you can run at whatever pace you want. In fact a couple of weeks ago, I did a workout of 6x1 mile repeats on Friday, and then on Saturday did two laps of Tough Mudder. It is hard to get a long distance workout with obstacles to properly train for competitive events like World's Toughest Mudder, Battlefrog X-treme and Spartan Ultra-Beast.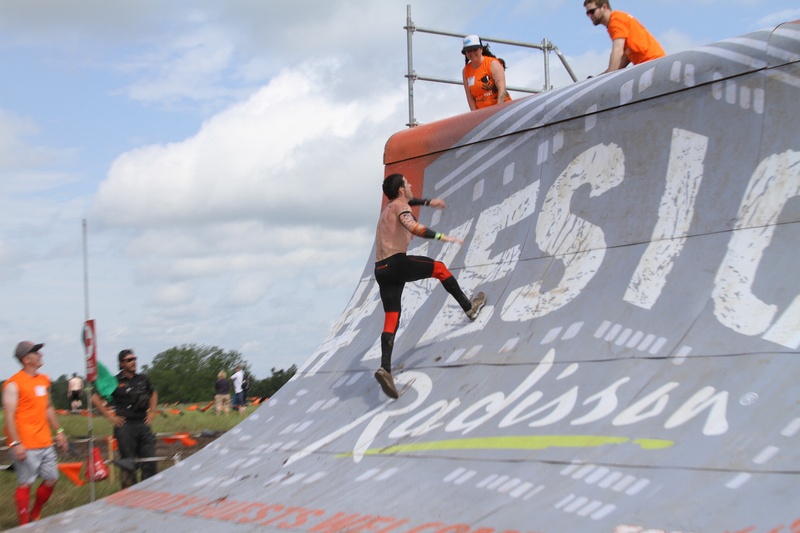 It's hard to find an environment where you can run 22 miles and then run up a 1/4 pipe. 
So are Tough Mudder's still relevant? Absolutely, events like Tough Mudder fill the majority of our sport. Without them pulling in huge numbers, the sport would not exist as we know it. The amount of people at each Tough Mudder event is absurd especially when compared to some of the other races. Next time you hear an elite OCR athlete scoff at a Tough Mudder event, feel free to remind him that OCR would not exist without Tough Mudder and the crowds they attract which fill our sport.