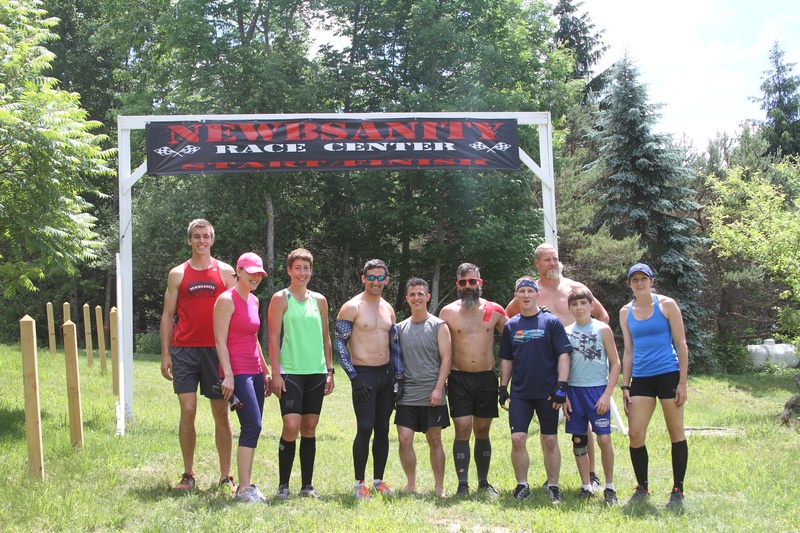 After my long Day 3 (33 miles and 11 hours on the course), I was happy we had decided on a noon start time for Day 4 Newbsanity. The noon start time was picked so that athletes would arrive to Newbsanity on Wednesday evening, which coincided with a weekly training session held by the owners Jarrett Newby and his father (also named Jarrett Newby).
     I did not know much about Newbsanity: Mud Gauntlet prior to my arrival, so when I heard it took place in someone's (Jarrett's) backyard, I was suddenly concerned. The pictures online made it look like a legit obstacle course, but what kind of course can you build in your backyard? The answer is an awesome one. The Newby's have created big race quality obstacles on a course that literally surrounds his house. The 3 miles course has 25+ obstacles and the obstacles are tiered. This means there are challenges for all levels. Even the rig is tiered, but is still "mandatory completion", which initially sound impossible, but the "easy" level involves unstable balance beams hanging from ropes. "Easy" is really a misnomer, because it is not that easy, but is instead lower body intensive so anyone can get across, but it just takes some time.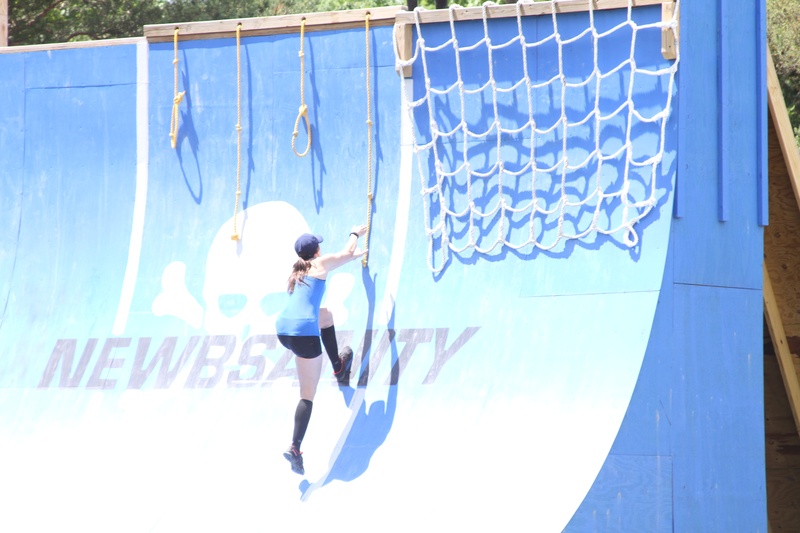 Besides a rig, Newbsanity also has some awesome obstacles including a ¼ pipe, which they still managed to create tiers for difficulty. Based off which tier you use, it determines how many tires you will have to carry for the next obstacle (zero, one or two). My favorite obstacle was a balance beam over water that when into a wall traverse. Another great one was series of angled walls, which was both visually appealing for pictures and challenging for the participants. The walls were about 8 feet tall for the hard lane but they also had an easier lane with four foot walls, but the easier choice required a sled drag afterwards.
     During Day 4 I did a Mud Run Guide Snapchat takeover (Sty did all the camera work), which gives a great rundown of the day's events including pictures and video. Check out the 24 mile race recap in under 9 minutes via the video below.
     When I imagined what OCR America would look like in reality, Newbsanity is what I imagined. We had 20+ participants running at all different times starting at noon. Some participants just did a lap, while others, like Percy Blank ran 7 of the 8 laps I ran….but he did it barefoot! I was more impressed with his performance than mine on Day 4. Neil Cary, from Day 3, came out for another multi-lap day logging an impressive 15 miles of Newbsanity after his 22 miles of the Viking course. I got to run with a different person almost every lap and hear the different stories of people's OCR history, personal stories and their likes/dislikes about the sport. Newbsanity offers a great training and race venue from open wave competitors to elites like the owner Jarrett (8th at World's Toughest Mudder 2014) and Katie Vitali (podiumed at BattleFrog and Savage Race the week before and after OCR America).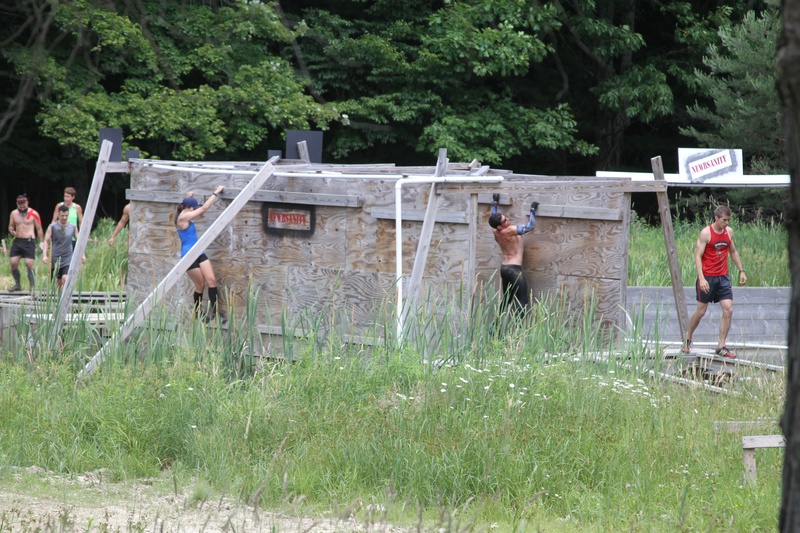 Check the Newbsanity.com website for the latest on their events. In early September is their Zombie OCR and Commando Cup (a combination team and OCR event), both which sound like a ton of fun. All of their events contribute to a point series, which allows them to crown an overall winner and age group winners based off race results and frequent participation.
Donation Link for Folds of Honor
DAY 4: Newbsanity Mud Gauntlet Stats: 24 Miles, 1000 feet of elevation gain, 216 obstacles, 2400 calories burned
OCR America Total: 103 Miles, 19399 feet of elevation gain, 668 obstacles, 10868 calories burned
Daily Overcome and Run Podcast Recap Link
This is an abbreviated excerpt taken from a working copy of my OCR America digital book, scheduled for release in 2017.