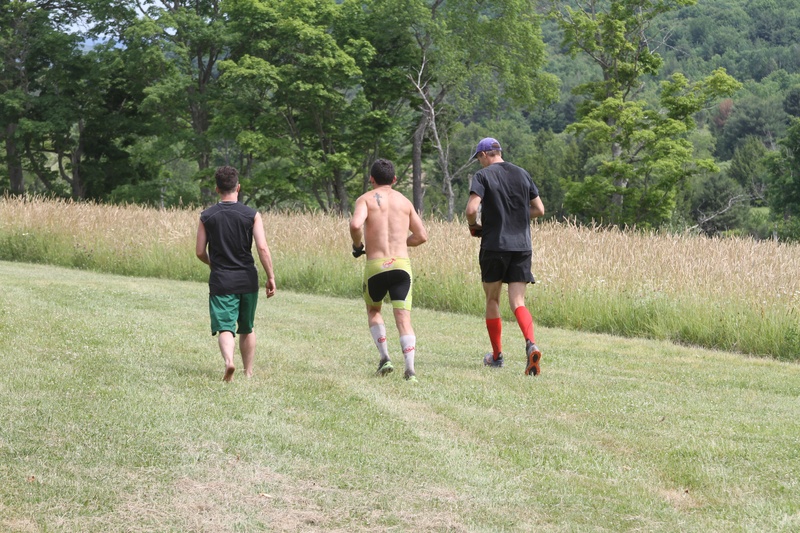 The nicest part about Day 5 was the fact that we stayed in the same hotel for two nights in a row. This helped reduce the stress of traveling to the next venue. The Newby's actually have two courses on their property. The first, Mud Gauntlet, is their obstacle heavy course. The second, Extreme Ravine, I would describe as extreme trail racing. Instead of the standard affair of manmade obstacles the challenges at Newbsanity Extreme Ravine are mostly natural. To stick with the OCR focus though, Jarrett brought over some manmade obstacles such as teeter totter balance beams, tires for flipping, sleds for dragging and a net to crawl under. The rest of the obstacles consisted of fallen logs, rope ascents and descents out on the course.
     If you have ever raced the OCR World Championship when it was in Ohio (also the site of Mud, Guts and Glory along with BattleFrog Cincinnati), the terrain was very similar. There was lots of steep climbing and descending. This was the first day, where I felt like I got some sort of break. The lack of intensive upper body obstacles meant my arms and back could heal for the day. However, it was clearly no rest for the legs. The three mile course had around 850 feet of elevation gain per lap.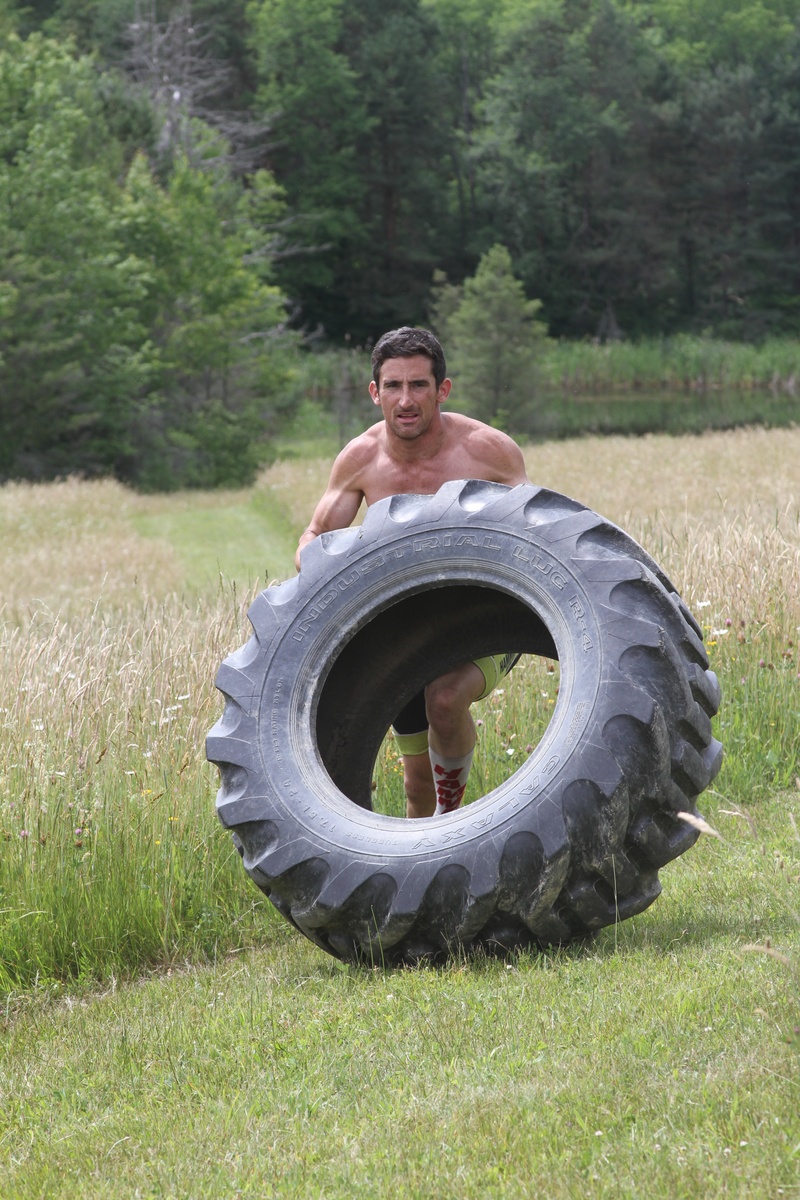 Turnout was lower on Day 5 than Day 4, which was not surprising. However, there was a handful of athletes like Jen Reis, Percy Blank (the barefoot runner), Sara Korba and Jarrett Newby that came out for a second day of fun. Jarrett was the star of today pacing me through all seven laps (21 miles). We had some great discussions about training, World's Toughest Mudder, the future of OCR, why collegiate athletes are not as prevalent in OCR as one might think and other random topics.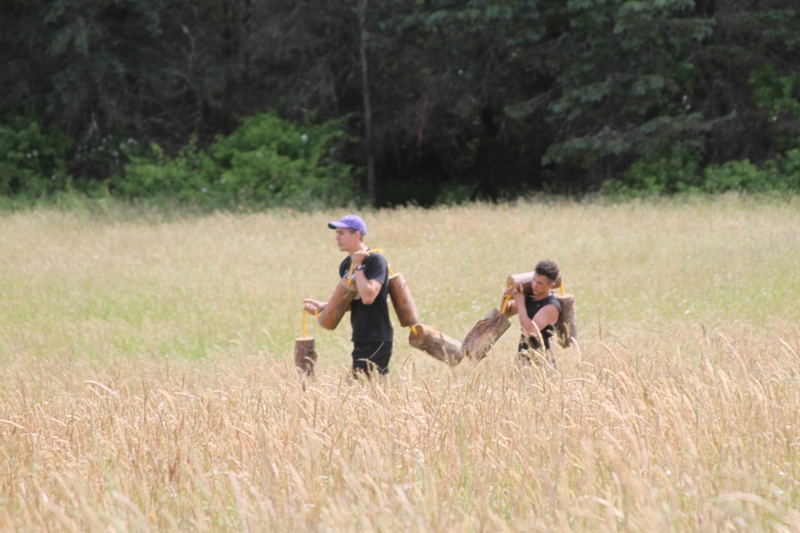 While my body felt capable of running several more laps, I knew we had to get on the road to make it to Day 6 in time. The drive from Newbsanity in Binghamton, NY to Dirt Runner in Marseilles, IL is about 12 hours. Therefore, I called it after seven laps so I could change and get into "my bed" aka the front seat of the van. Jarrett was kind enough to let me use the shower in his house prior to getting on the road and off we went towards Day 6 of OCR America. I repacked all my race apparel in my HYLETE backpack, which was awesome for this trip. It has a ton of pockets, an expandable bottom to add shoes and specific space to safely carry my computer. My wife even carries one and uses it as a baby diaper, snack and clothing bag for all of OCR America and all my races.
Donation Link for Folds of Honor
DAY 5: Newbsanity: Extreme Ravine Stats: 21 Miles, 5950 feet of elevation gain, 70 obstacles, 2100 calories burned
OCR America Total: 124 Miles, 25349 feet of elevation gain, 738 obstacles, 12968 calories burned
Daily Overcome and Run Podcast Recap Link
This is an abbreviated excerpt taken from a working copy of my OCR America digital book, scheduled for release in 2017.