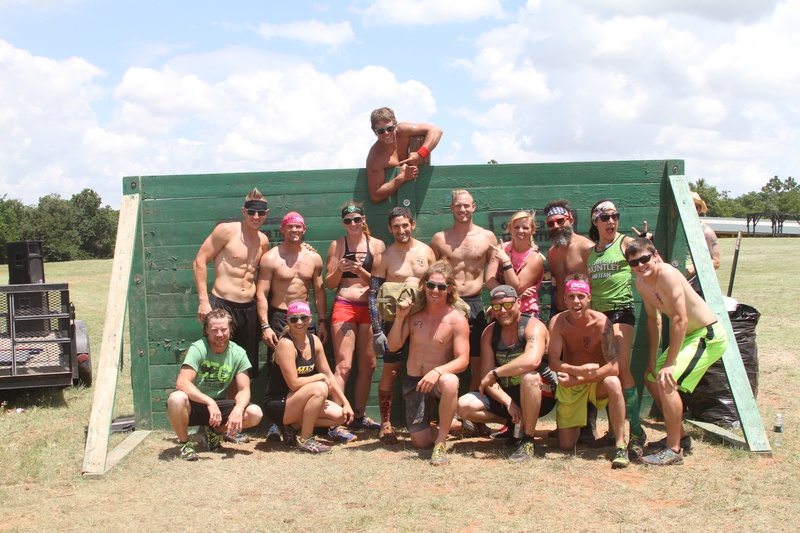 Fast forward, another 12 hours of driving through the night and we made it to Mustang, OK, the site of Conquer The Gauntlet Oklahoma City, the final day of OCR America. The drive through the night was rough with Sty and my father both being tired from the week and the long drives. They made it as far as they safely could and I took over driving duties for the final two hours. I made it to a Starbucks about 30 minutes from the race venue and switched off one final time with my father. I can honestly say, I am very happy we made it safely to our destination. Things were looking a little rough there at some points during the overnight drive.
We arrived at CTG OKC about an hour and a half before the start time of the first wave, which is the time I would have shown up if I was staying locally. Not bad timing for a 12 hour drive. I was glad to be at CTG OKC, not only because it was the final day of OCR America but also because the CTG races are like family reunions for me. The other athletes and friends I have that attend CTG events means I already know a good chunk of the crowd.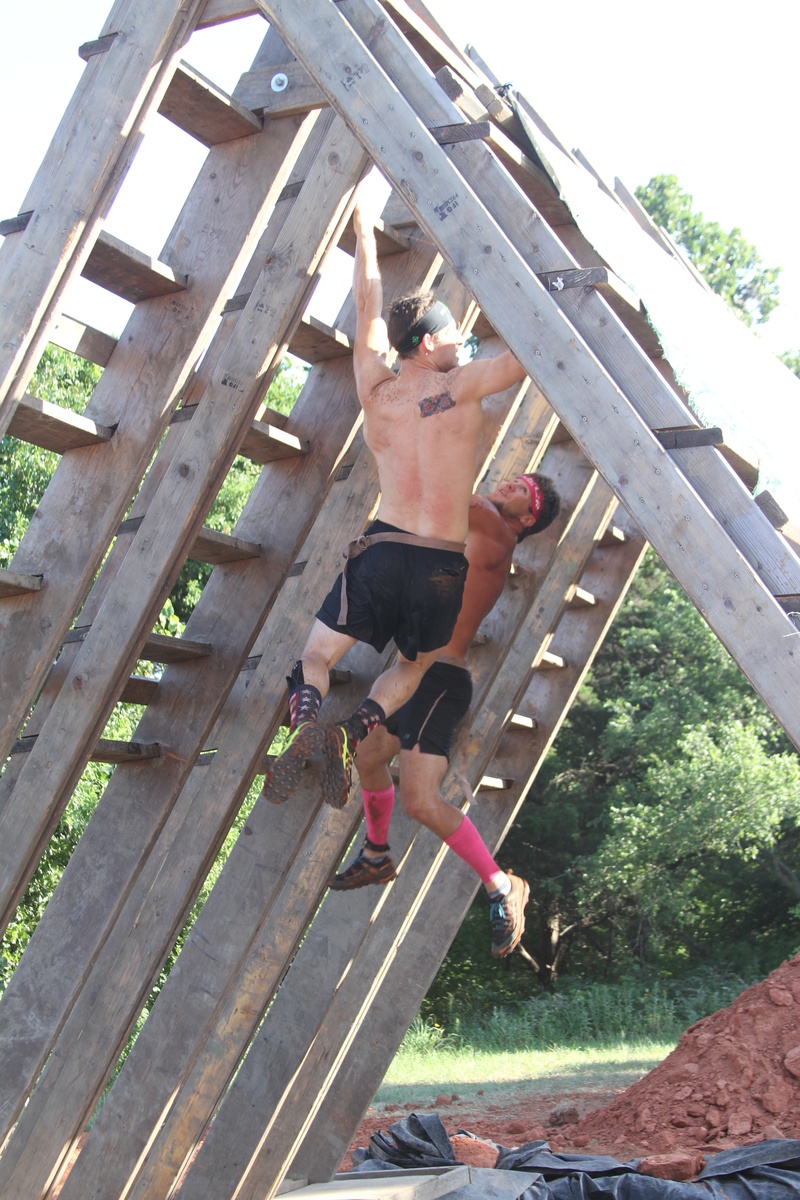 I started in the elite wave, hoping that somehow I would have the strength to magically make it through Pegatron (their signature peg board obstacle) and that everyone else would have a bad day. Maybe if the stars aligned, I could someone still end up with a high finish even after six days of OCR. This turned out not to be the case. The males of the CTG Pro Team performed in dominating fashion finishing 1st (Matt Campione), 2nd (Nathan Palmer), 3rd (Bryce Robinson), 5th (Lucas Pfannenstiel) and 7th (Cody Peyton). I promised myself I would take two attempts at obstacles and no more, since my goal was mileage not 100% obstacle completion. Unfortunately, my hands were sensitive to the touch from the week of OCR America. I reached the Tarzan Swing (CTG's rig) failed immediately because it hurt to hold the awkwardly shaped grips. I tried one more time and made it half way before deciding, I had bigger goals today than keeping my belt.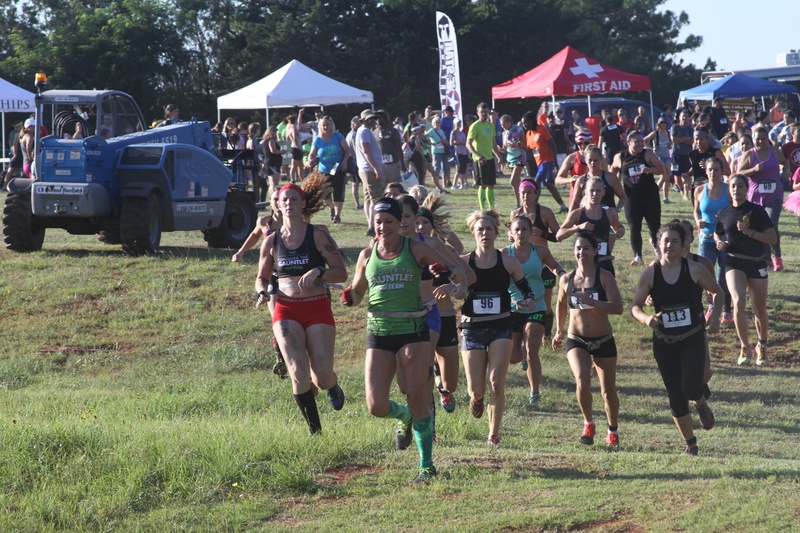 However, upon reaching Pegatron, I magically summoned some internal strength and made it through without issue. I was pleasantly surprised and continued my race. For the second time of OCR America, I felt like I finally received a break. Although the obstacles were challenging (as CTG always is), the course was very pleasant for multi-lapping. It was warm and very dry, which meant that even with lots of people running multiple laps, the course remained runnable and dry. Unlike previous courses I have been on, which get so muddy it becomes hard to run, the terrain and path was fairly well groomed. I stayed at a 1 hr 30 min pace for all three laps of the slightly over 4.5 mile course. Joel Herrington was a huge help pacing me through all of laps 2 and 3.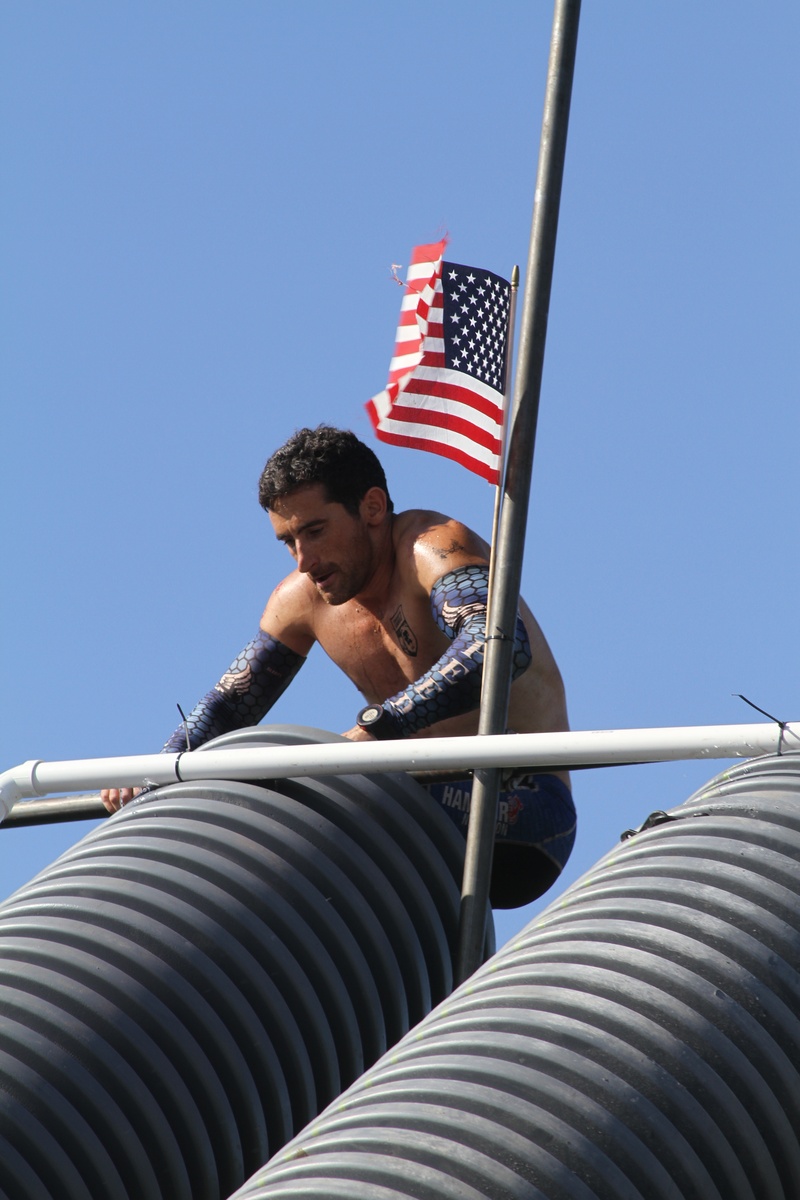 The final lap I invited anyone who was still around to join me. The result was every member of the CTG Pro Team plus many of their friends. The final lap turned into a big party with live streaming of the event, along with athletes carrying a 60 lbs. sandbag and a giant log attempting to complete all the obstacles. The live stream video shows some impressive accomplishments. The party slowed our pace significantly, so Sty, CTG Pro Nathan Palmer and I kept on cruising to finish the lap before CTG completely shut down the course. Nathan paced me for the final two miles of OCR America, leaving me to cross the finish line by myself.
I crossed the line exhausted and happy with the end result of OCR America. I made the decision to purposely cut my final mileage short, so I could have a finishing group for the final lap and some people still present for the completion of the event. Conquer The Gauntlet provided the perfect ending for a week long journey.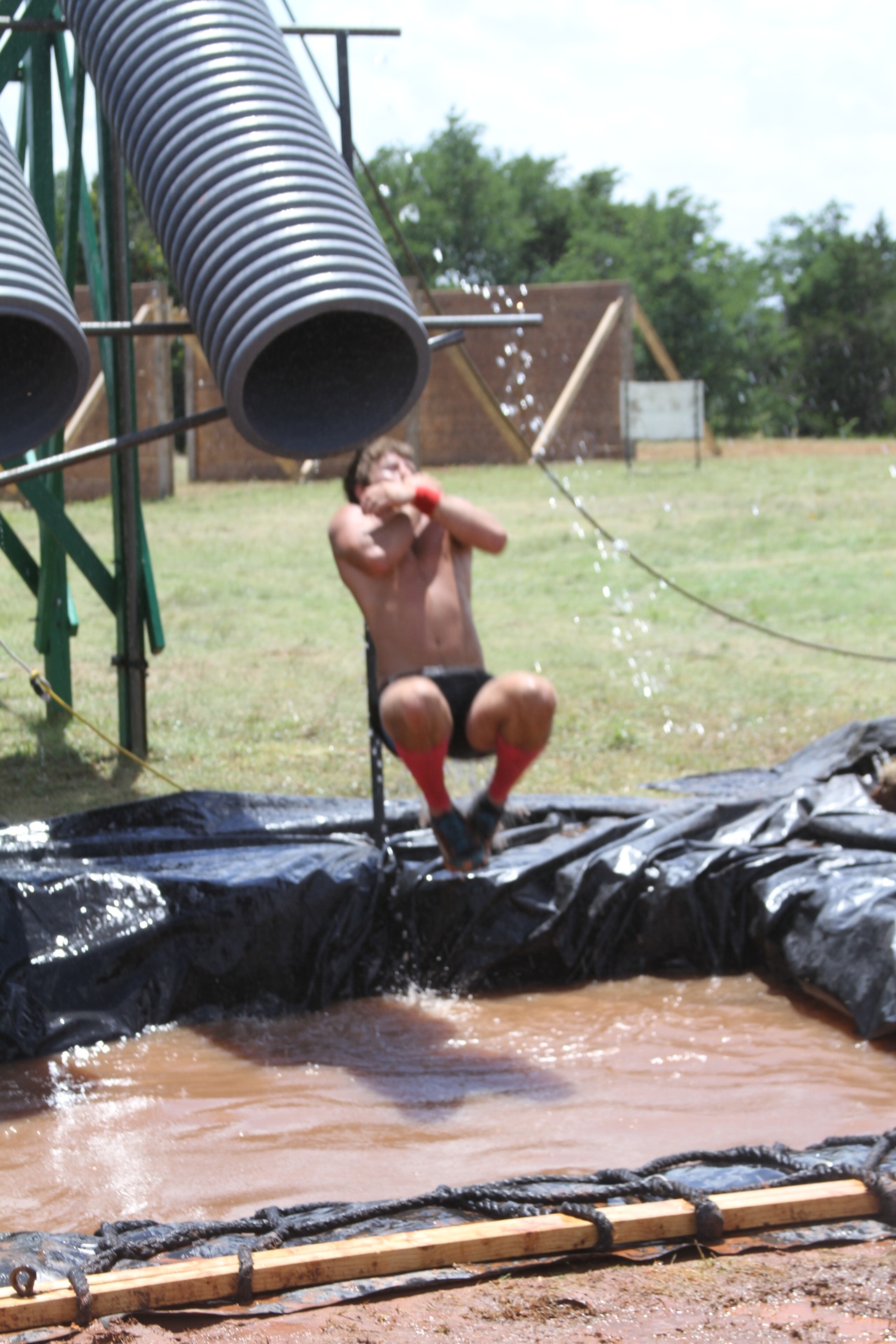 After heading back to my hotel room to take a nap, I woke up feeling absolutely terrible. My body had been blocking out pain for seven days so I could continue to perform. Now that it was over, those mental blocks came off and everything hurt from the bottoms of my feet to the muscles in my upper body.
The event was an awesome experience overall and provided a new challenge for me testing my multi-day endurance capability. Besides a physical challenge, the added stress of publicizing on social media and providing logistics for events that I was running added to the layers of complexity. Without my pit crew consisting of my dad, wife (and baby) and Sty, the event would not have been possible. There was just too many tasks that had to be done for OCR America to run effectively. Without all the people participating and pacing me, I would have been running much slower and it would have been much more mentally challenging. If you like/respect/appreciate all the work I did, please take a minute to donate to Folds of Honor via the link.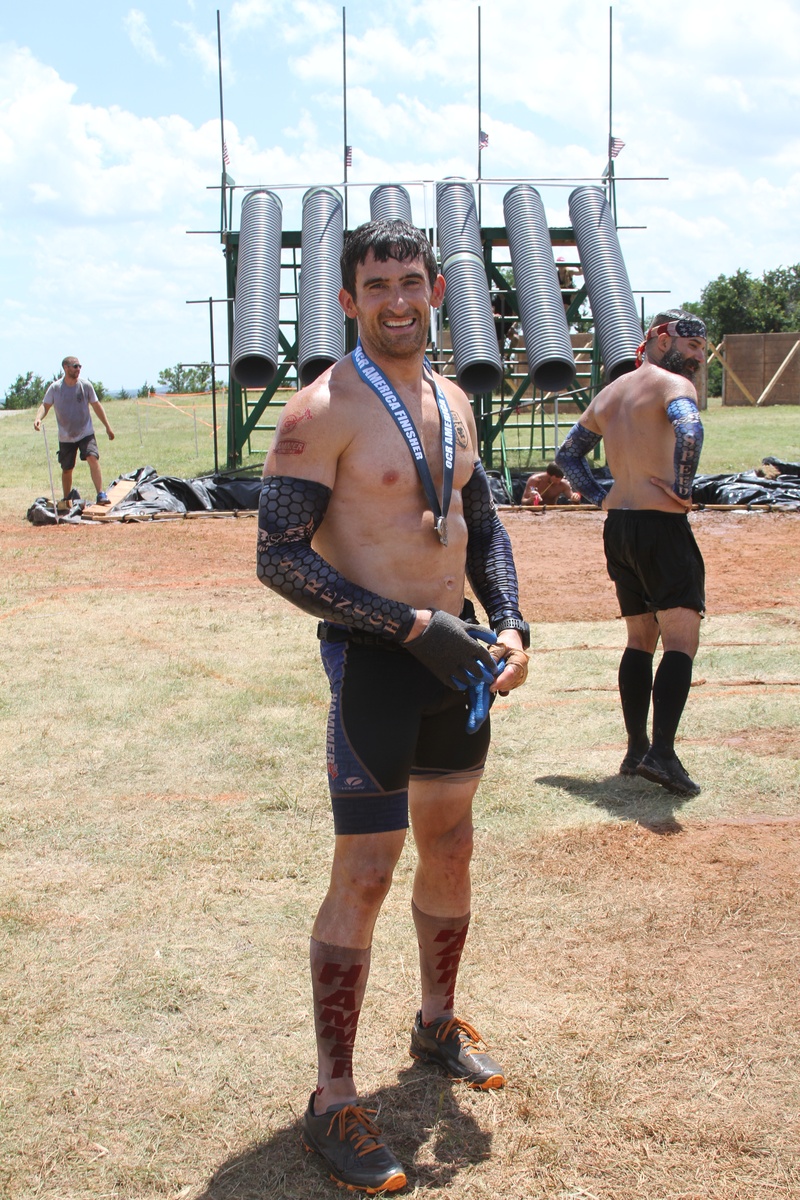 Donation Link for Folds of Honor
DAY 7: Conquer The Gauntlet Oklahoma City Stats: 19 Miles, 1000 feet of elevation gain, 100 obstacles, 1900 calories burned
OCR America Total: 161 Miles, 31149 feet of elevation gain, 1038 obstacles, 16668 calories burned
Daily Overcome and Run Podcast Recap Link
This is an abbreviated excerpt taken from a working copy of my OCR America digital book, scheduled for release in 2017.