This month I had the opportunity to run the Rugged Maniac Twin Cities. It was the first time I had run a Rugged Maniac event, and overall I was pleasantly surprised. I had heard a lot of buzz over the past few months about how it is a really enjoyable race with a great atmosphere. I went into it looking forward to run a race known for its fun obstacles, but still have the opportunity to run competitively.
The morning did not start as smoothly as expected. Despite a fairly late start for the first wave of the morning I was running behind due to road construction that hadn't showed up when I looked at the route to the venue the night before. I ended up arriving about 20 minutes before my heat took off. Luckily parking was a snap and registration went quickly (and free bag check, big plus). I ran a few strides and stopped to talk with some friends as I walked to the start line.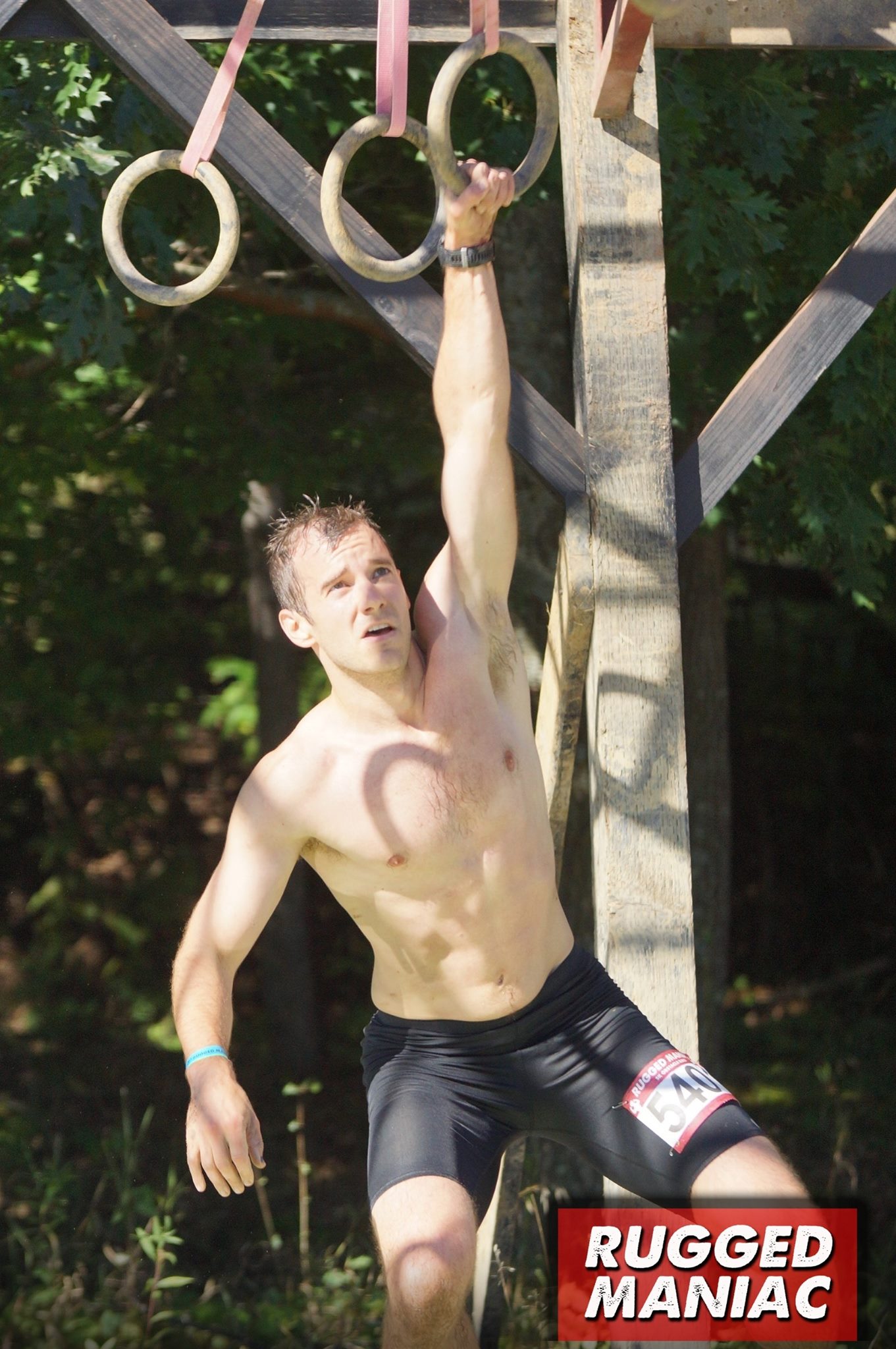 Looking around I saw plenty of familiar faces, which caused me to mentally calculate my final placement. Judging by the people I saw I felt that I could end up anywhere from 3rd to 10th. From what I had heard from the race last year my biggest worry was that there would be some random cross-country runners that would come in and do well enough to drop me out of the top ten. The impression I had before the race is that despite being held at a ski hill, the course would be pretty fast, and the obstacles weren't generally difficult enough to slow down more pure runners. Fortunately I was proven wrong.
The course quickly made its way up a fairly steep climb. My goal was to keep the presumed leader (Mike Ferguson) in sight for as long as possible. I was feeling really well up the first hill and was very close to him, however, once we hit the first downhill Mike kicked it into another gear and created a huge gap with the rest of the field.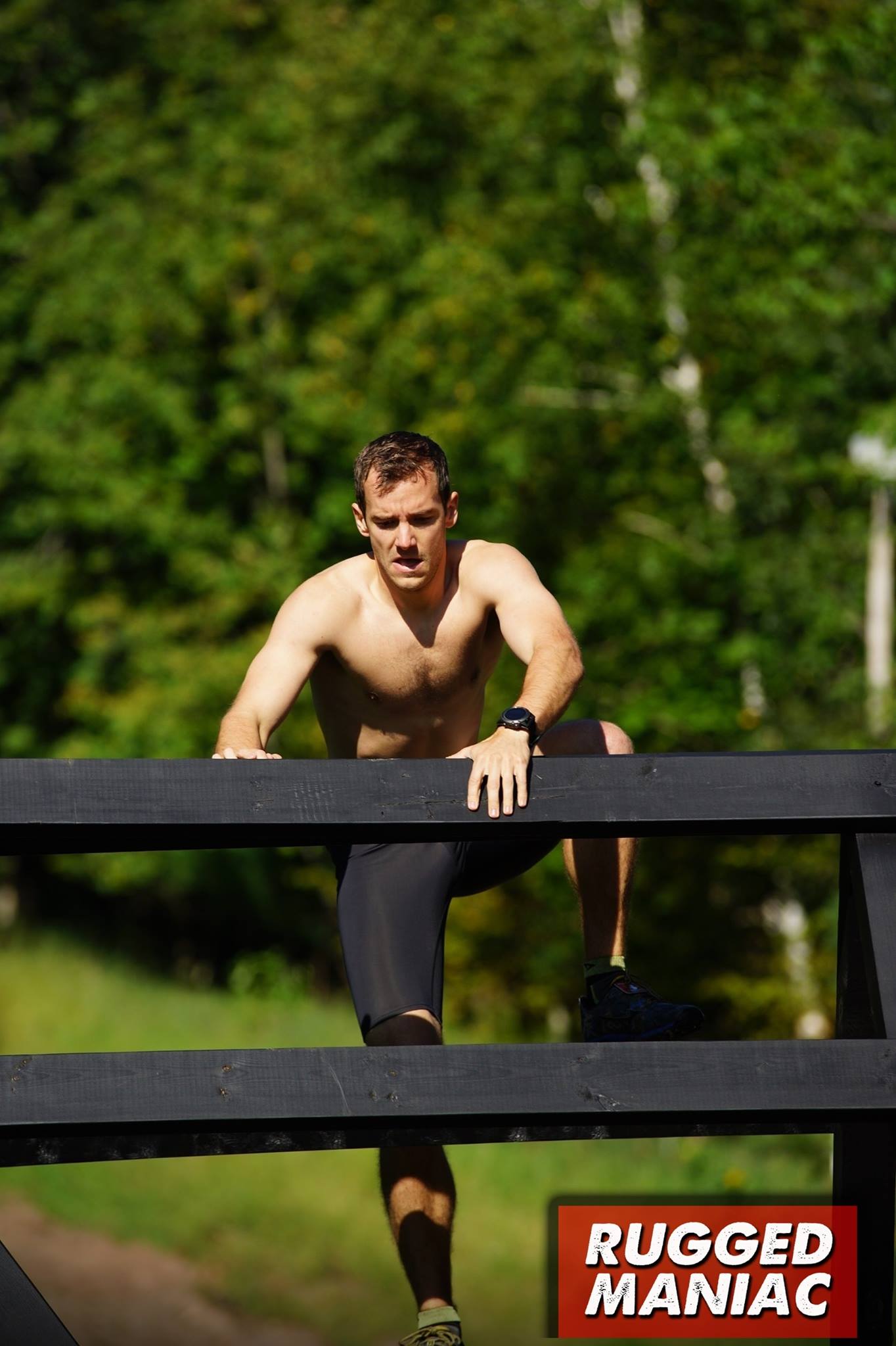 We then hit a longer, but less-steep, climb, and the pack began to thin out. By the top I was trading 4th and 5th place, and that is where I remained for the rest of the race. From then on things were mostly uneventful, except for the barbed wire-crawl that went through some form of nettles or razor grass, which made for some great picture comparisons later that day.
After the first mile I felt comfortable with the gap I had put between 6th place. I felt confident that I could get 5th unless something weird happened. As a result, I paced myself off a guy named Broc (who had ended up 3rd at Conquer the Gauntlet Des Moines where I lost my belt), so I was interested to see how I would hold up. We traded places every once in a while, but kept it close for the rest of the race. My plan had been to keep it close and pick up the pace in the last quarter mile or so. In retrospect I think I had settled on hoping to get 4th after seeing 3rd place's gap on us. It's unlikely I could have made it up, but I'm a little upset at myself for not trying. In the end, I crossed the finish line in 5th , getting beat by about 3 seconds. Broc didn't show up on the results, so he must not have gotten chip timed, so I show up as 4th, but I know it was 5th.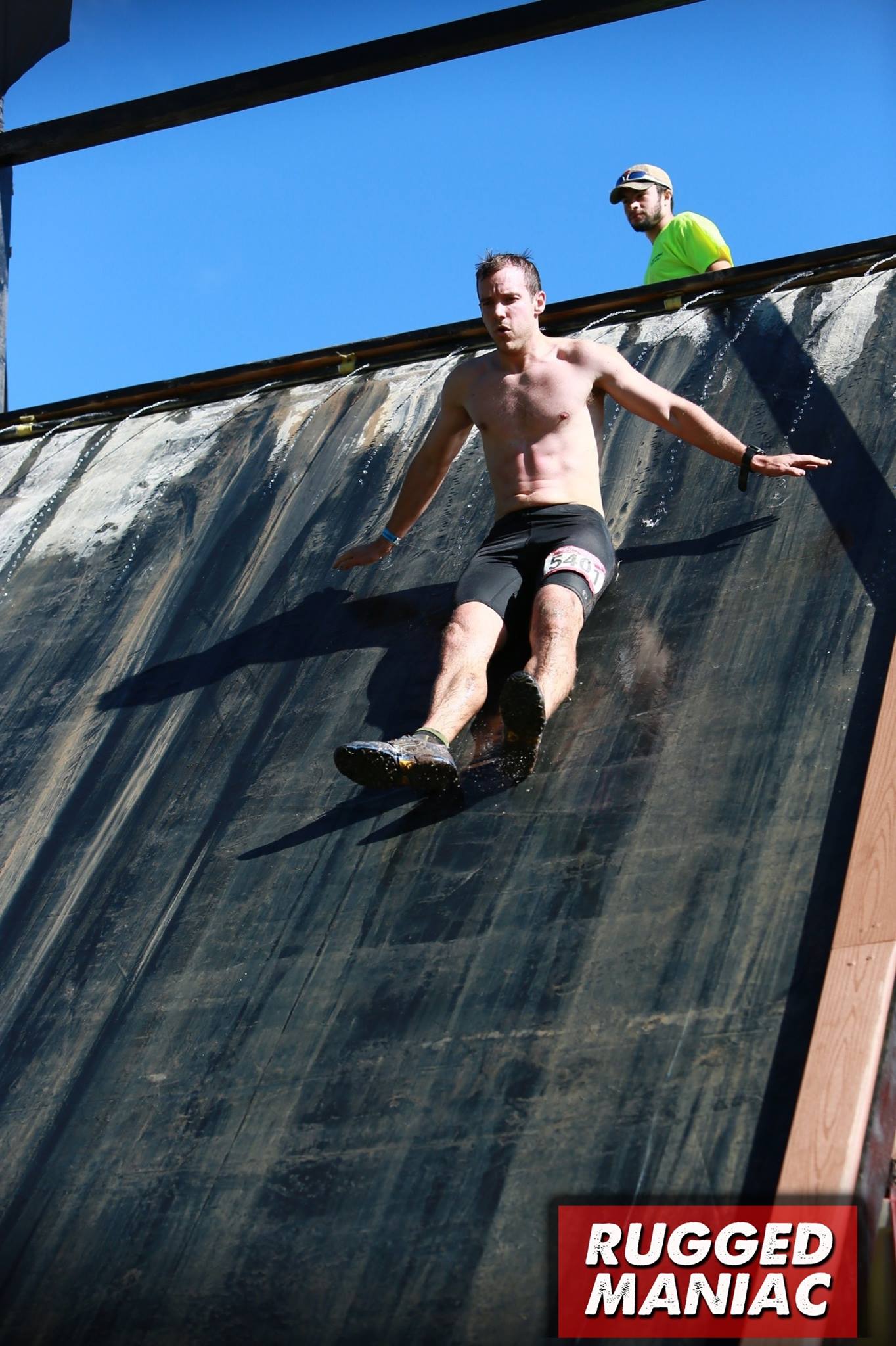 I had been a little worried by the amount of balance intensive obstacles before the race, but ended up not having too much trouble. Rugged Maniac had a lot of interesting obstacles, that while they weren't very challenging, they were a lot of fun. The whole vibe I got was similar to a Warrior Dash, only the obstacles were more fun, they made better use of the terrain, and from what I saw there was a lot more to do in the festival area. I wish I would have had more time to stick around and have fun at the various challenges (and try my hand at the electronic bull), but unfortunately I had other commitments. It was a really fun time, and a good race to open up and focus on speed at. I'm hoping I'll be able to fit it on my race calendar again next year.
(All pictures are from Rugged Maniac official photographers)
-------------------------------------------
Kevin is a member of Team Strength and Speed's OCR Development Team. He is a running and OCR enthusiast in the pre-dawn hours and weekends, but spends most days as a criminal prosecutor in Carver County Minnesota.