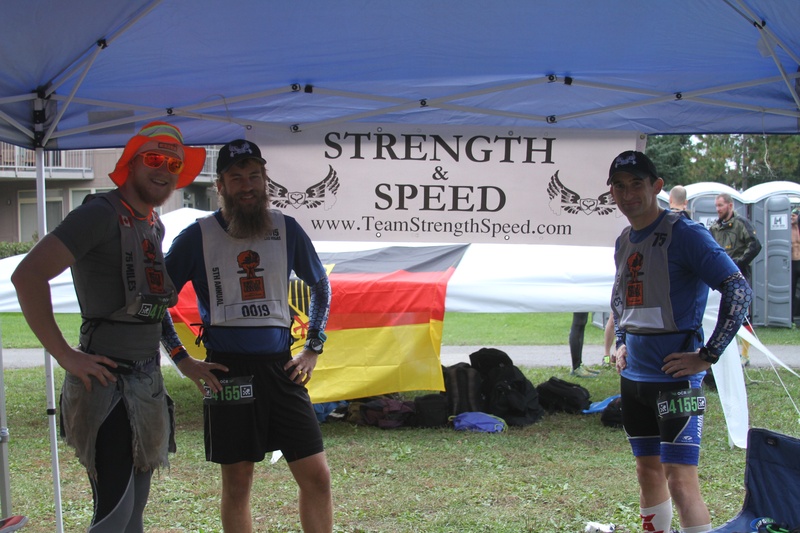 Just "Spartan the F**k Up, you don't need water or fuel." In the weeks leading up to Obstacle Course Racing World Championship (OCRWC), this is one of the many responses I saw on threads when people asked about fuel for the 15k championship event. I'm not sure how many people followed this advice, but I know there was at least a couple. I also saw some athletes cramp up within sight of the finish and other reported a dramatic loss in energy halfway through the race.
Since OCRWC is fresh in everyone's mind, let's talk about OCRWC Nutrition, specifically for their 15k course. The winner, Jonathan Albon, finished in around 1.5 hrs…but he's operating on a different level. The cutoff time was 5 hrs from your start time. Let's assume the average time was close to halfway between those two extremes, around 3 hours 15 min. Which closely aligns to the median Age Group finishing time (around 3 hr 52 min). So should you go with no fuel for the 15km OCRWC?
Hell no! That is a long time without fuel. Unlike a regular running race, not only are you running but you are also climbing mountains, running at full speed and using your arms to traverse obstacles. Your energy expenditure for OCR is definitely going to be high, so what is a good fueling strategy?
Breakfast: First off, be sure you eat something the morning of the race. This is especially important if you are racing in one of the later waves, something that many of the OCRWC athletes are not used to. You do not want to start the race without eating something in the last 8+ hours (time between dinner through sleep and the start time). I eat normal or maybe a slightly lighter version of your breakfast is a good idea. For me, I personally go with something I can travel with like oatmeal or Greek Yogurt. Basically a mix of protein and carbs.
Pre-race: Just to make sure I have topped off my fuel tank (depending on when I woke up and when my start time is) I might have something light while I wait like a banana. Finally, with 15 minutes to go before start time I have Hammer Nutrition's Endurolyte pills, Anti-Fatigue Caps and a Gel. This ensures my electrolytes and fuel are topped off. Sometimes instead I will sip on Heed (an electrolyte/carb drink) instead. Both of these techniques ensure I don't start the race hungry or thirsty.
During Race: Now that the race has started, I will start consuming fuel around 40 minutes into the event. From that point forward I will keep eating fuel about every 20-30 min or at every water station. For OCR, I personally like to use the water stations for fuel points. It is a visual reminder to eat and ensures you have something to wash down the gel. Often when you start getting into a race, you will neglect nutrition. Before you realize it you have been racing for almost 2 hours with no fuel. This is a recipe for disaster. While you will still be able to finish the race without eating anything, if you are looking to maximize performance, you want to keep pouring fuel onto the fire. When your body realizes or thinks it is continuing to get fuel, it will keep that energy output high.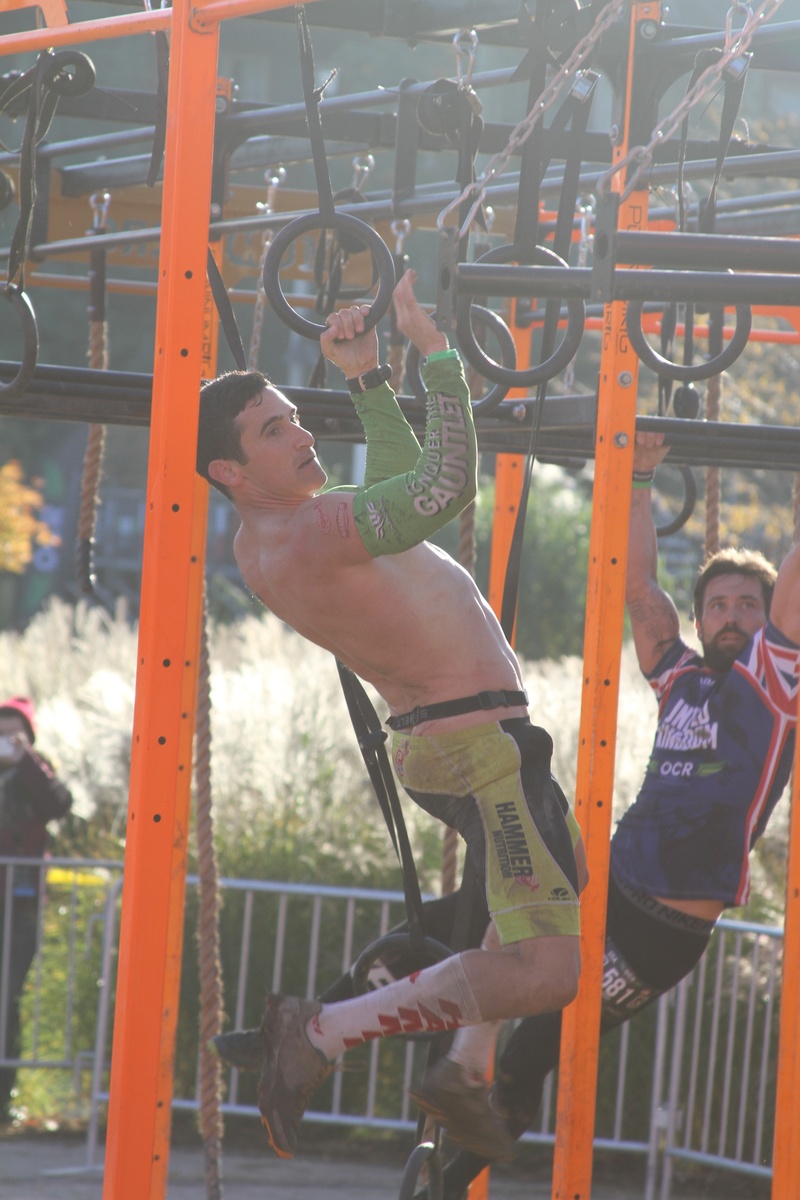 Post-Race: For many OCRWC is a multi-day event that involves near max efforts for multiple days in a row. This is not the ideal way to race, but is worth it to complete on OCRs best stage. If you are interested in my multi-day preparation and racing strategies, check out the article I wrote for Mud Run Guide last year:
http://www.mudrunguide.com/2015/08/doubling-down-preparing-performing-races/
If you are looking to pick up some of the fuel I talk about in this article, use ref # 240887 at HammerNutrition.com or use this link for 15% off your first order from Hammer Nutrition: http://www.hammernutrition.com/affiliates/?customerid=240887 ;