The trend in the obstacle course racing (OCR) community almost looks like a competition to see who can cram the most races into their year. If your only goal is to have fun and enjoy racing, then continue to do that. However, if your performance goals are more important than your experience at races, you may want to reconsider your schedule. Ideally, racing falls in between period of building and tapering, that is preceded by a long off season of just training. By "building and tapering", I mean you keep applying high levels of stress to your body to create fitness adaptation, then you reduce the stress prior to your race allowing for peak performance. Instead of signing up for a race every weekend, follow these simple rules when planning your race schedule if you are looking to maximize performance.
1) Allow for base building: Your OCR schedule should not mark the start of your training, but rather create an event that allows for backwards planning. Two to four months prior to your first race should be the beginning of your serious training (plans can be found in "Strength & Speed's Guide to Elite OCR";). This allows you to follow a training plan that involves weeks of building along with the occasional recovery week. If you want to see real improvements in fitness, you need to build a strong aerobic base with high volume running. What is high volume? That depends on your current level of fitness, fitness history and overall goal. It may be 20 miles a week, 50 miles a week or 80 miles a week.
2) Allow for taper prior to a race: While it is cool to see posts from the top athletes the week before the Obstacle Course Racing World Championship (OCRWC) called last chance workouts, it is not the best technique to perform at your best. Doing a super hard work out the final week before a race is not tapering. If you go too hard or too close to your race, you will be standing on the start line sore. Even if you may not be physically sore, your muscles may still be weak from you maxing out two days ago. Whether you notice it or not, you are limiting your ability to peak because your muscles will still be recovering from that workout. You can still do a lactate threshold (long interval) or VO2max (short interval) workout the week before a race but it should be towards the beginning of the week and it should be a lower volume than you usually do.
3) Allow for recovery before your next race: If you race every weekend, you will constantly be recovering from races or tapering for a race, which will not allow you to build or taper to your next event. If you are racing the longer OCRs like Toughest Mudders or Spartan Ultra-Beast and not allowing your body to recover, you are not optimizing your gains and may result in injury. Depending on your fitness level, a race like a Spartan Super may also require extended recovery. The shorter races like Conquer the Gauntlet will allow for more frequent racing and the shortest races with the easiest obstacles like Warrior Dash will allow for the most racing.
4) Set appropriate goals for double race weekends: If you are planning on racing twice in one weekend by doing two races in one day or one race Saturday followed by another race Sunday, you need to set priorities. Your goal should either be to perform at your best in the first race and accept risk with the second race or perform mediocre at both races. If you are truly maxing out your effort in your first race, you will not be able to perform as well in your second race. You may be thinking, "Athletes like Ryan Atkins and Jonathan Albon, were able to excel doubling down on a weekend at OCRWC." They did well because they are in better shape than their competitors are, so a drop in their performance is less noticeable if everyone's performance is suffering. Hence, the ability to do things like place high on both days.
5) Pick two to three races a year as your most important race: While everyone wants to do well at every race they participate in, you should pick a couple that are your most important, sometimes called an A race. This will allow you to conduct a true fitness build and a proper taper to peak for your event. Everything else is a B race, one with a short taper or a C race, one with no taper or almost no taper.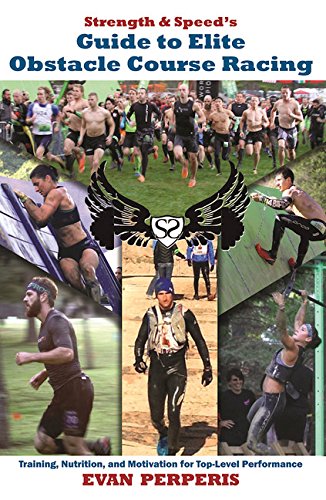 So what should an "ideal" race schedule look like? Ideally, you have 2-4 months of building of fitness prior to your first race. Then after you start racing your races should be spaced out every 3-4 weeks. This allows for a 2-3 week build in fitness and a 1-2 week taper for each race. This does not always line up so well in a perfect world, but the concept should be there regarding building and tapering. If you are looking to just finish, race a lot and have a lot of fun, then keep signing up for races every weekend but if you are in it to win it, take a hard look at your calendar.