Over Christmas I asked Santa for sandbags that I can use for my own training and for training clients. Santa was kind enough to bring me two models Brute Force Training bags, The Athlete and The Strongman bags. That being said, I paid for these bags and Santa was kind enough to wrap them for me then give them back. Now let's get down to the good and bad of these bags

Price: I am not going to lie these things are expensive, at least on my budget they are. Right now as I am writing this review you can get the same to bags as I bought for $130 and $160 on the Brute Force web site. This seems expensive for an empty bag with handles and a couple of empty fill bags inside. However, when you compare this price to other sandbag type training tools on the market targeted towards Obstacle Course Racing (OCR) enthusiasts the price may be cheaper, depending on size. Also, with the Brute Force bag you control the weight inside. So as you get stronger you can make your bag heavier while other bags on the market will make you pay for another $130+ bag.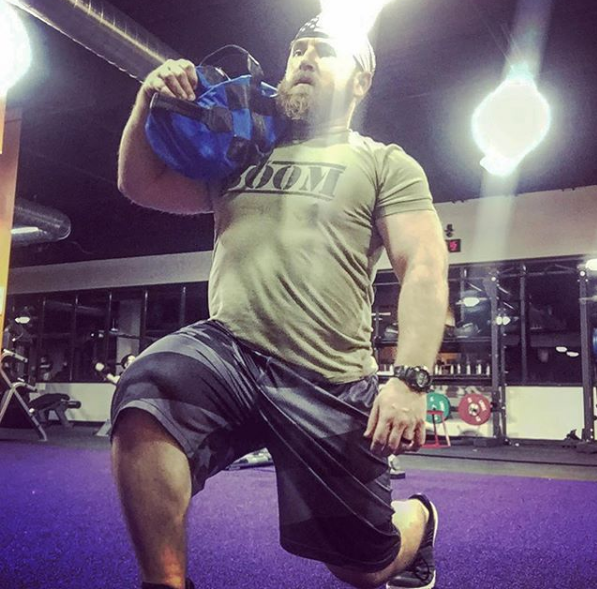 Durability/warranty: Each bag is made 100% in the U.S.A., which as a vet I find kind of cool. The bag itself is made from a similar material that military duffle bags are of. Which if you have seen of the abuse those bags get put through that should be an indicator of how tough these bags are. In case you do damage your bag Brute Force will repair the bag if it falls under their warranty, which covers "normal wear and tear, zipper issues, manufacturing defects and generally anything else (… ) within reason". When you receive your bag included is a care sheet that outlines what you should and should not due with the bag in order to keep the bag in as good of shape as possible. Basically don't drag it across rough jagged surfaces and don't set it on fire (apparently someone did that).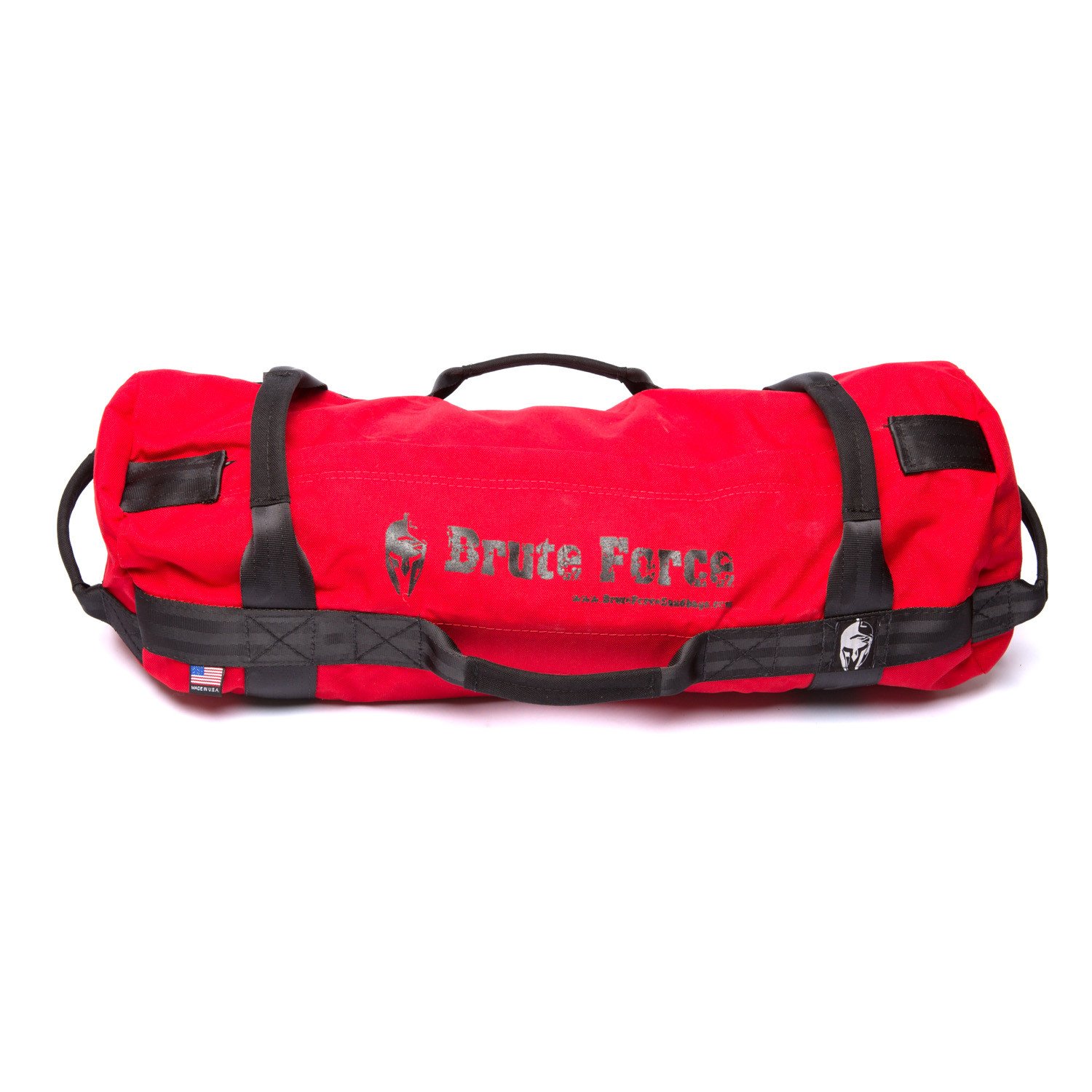 Versatility: About the only thing I can't do with these bags is max out on a lift, but I also didn't buy the biggest bag. Furthermore, single rep max lifts are usually not the point of sandbag training. For most of us using sandbag training it is to get ready for a specific obstacle in an OCR race or to use the dynamic load as a different way of training as opposed to the static nature of barbells and dumbbells. I have yet to go truly heavy with my bags, but even with only 45lbs in the bag lifts like cleans and even curls take on a whole new aspect of core training. If you are unfamiliar with sandbags, basically think of the weight as a pendulum you now have to control and absorb as opposed to a barbell that provides a more rigid and controllable object.
One major difference between a Brute Force sandbag and others in the OCR world are the handles. And to be quite honest, the handles are one of the main reasons I went with these bags over others. Brute Force attaches not one, not two, but nine handles to their sandbags (unless you opt for the bag with none, but that's your choice). Each set of handles is positioned to be able to give you a different grip for different lifts and exercises, which makes them a much more versatile tool in anyone's workout regimen. As a certified personal trainer I feel that the handles make the bag much more beginner friendly. More handles lead to more exploration as to how to best use them. If you have a bag with only two straps coming off of the ends, it can be more difficult to find the best ways to use it. Also with all of those handles included on the standard bag you are saving money. Other bags will make you pay around $30 for an extra attachment that you have to configure yourself.
Lastly on the topic of versatility we have the load itself. As I talked about earlier you can put as little or as much weight in each bag as you want (each bag is rated for a certain range of weight). Which is a nice way of saying you have to go out, and put the sand in the bags yourself. If you want to buy the sand it is roughly $4 for a 50lbs bag of play sand. So for my 2 sandbags I used 4 of the included fill bags and 150lbs of sand for a whole $12. With those three bags I have four fill bags with 25, 35, 45 and a 55lbs respectively, this is where the true value of Brute Force bags comes in. I can load all of those bags up in my one Strongman bag and go get a killer workout, OR I can now use four different weights with my clients across a range of abilities and strengths. The fill bags take about 15 seconds to switch out.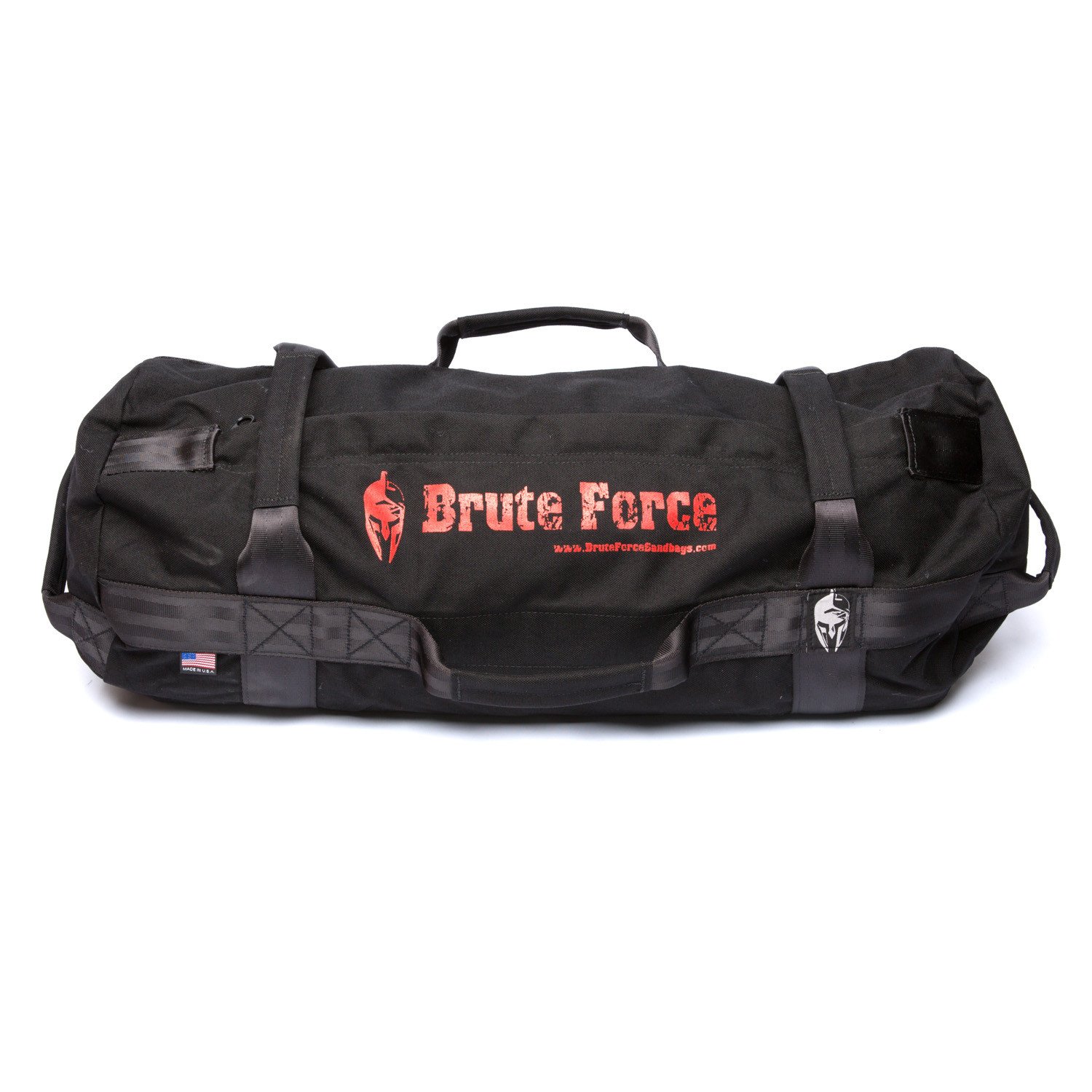 In closing I am a HUGE fan of these sandbags. While yes the upfront cost is steep, the value of Brute Force Sandbags over other sandbags in the OCR market is astounding. Whether it is the ability to make the weight personalized, or the usefulness of the different handles Brute Force Sandbags are definitely my choice for sandbag training for OCR. Check out all of their gear at www.bruteforcetraining.com I don't have a promo code to give you because this was not a sponsored review, I'm just a fan of their product.
-------------------------------------------------------------------------------------------------------------------
(all images from Brute Force website and social media channels)
Jared Renyer
Jared Has a B.S. in Fitness & Wellness and is a Certified Personal Trainer. Jared was a college athlete competing in both soccer and track. Since beginning OCR in 2014 Jared has competed in numerous races, he qualified for OCR World Championships in 2016. Jared finished in the top 50 in the 30-34 age group on the OCRWC short course, he also completed the 15k standard course completing each obstacle and keeping his band. Jared is a member of Team Strength and Speed as well as the owner of JRen Fitness
Facebook/IG @JRenFitness