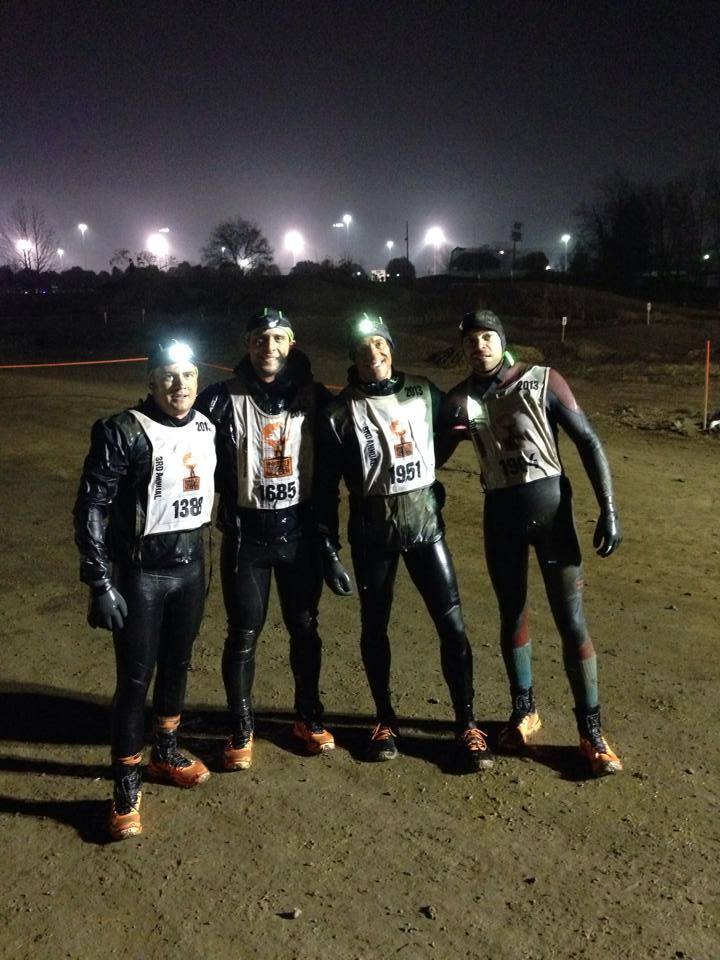 The world of ultra-endurance is growing with people wanted more than a marathon (26.2 miles) or more than a century (100 mile) bike ride. My sport is Obstacle Course Racing (OCR) and is no exception. Since 2011, athletes have been tackling events like the 24 hour long World's Toughest Mudder and as of 2017 the CBS Televised 8 hour Toughest Mudder Series. The events require going over (usually) a 5 mile strength of land with around 20 obstacles. Some involve crawling, some hanging from your hands, others strength to carry or climb over a wall and sometimes they test your fears with things like a 40 ft. cliff jump.
I've been competing in endurance sports since 2003 with my first marathon followed in 2004 by my first (unofficial) ultra-marathon (a 40 mile unsupported run from Baltimore to Washington D.C.) and my first iron distance triathlon (2.4 mile swim, 112 mile bike, 26.2 mile run). However, I didn't find my true sport until 2014 when I raced my first Ultra-OCR, the 24 hour long World's Toughest Mudder.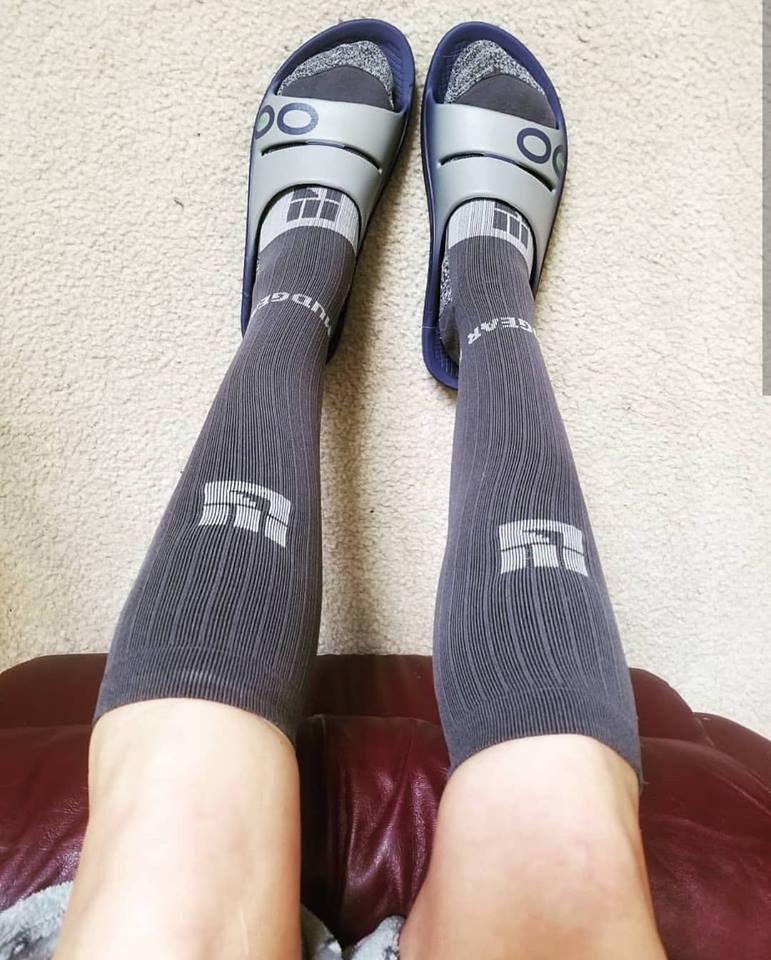 The distances covered in Ultra-OCR are a little lower than of a regular running course of the same length. The uneven terrain, the obstacles, the water crossings and often the extreme conditions requiring athletes to put on a wetsuit to prevent hypothermia slow your pace. However, I would argue the stress on the body can be greater. You are not just taxing your legs but your arms, your back muscles, your grip strength and putting your body through some terrible conditions including ice baths, swim crossings and adrenaline inducing cliff jumps. In 2014, after World's Toughest Mudder, an especially windy and cold year, I had trouble controlling my body temperature for three days afterwards.
I go to the race every year and every year the hardest part is not the terrible conditions, sleep deprivation or exhaustion, it is the walk back to the car when my feet hurt more than anything. The course designers can do whatever they want to me, but when they make me walk a half mile back to the parking lot they break my spirit every year. This year is different though because I got my first pair of OOFOS.

OOFOS recovery sandals (and now shoes) are the best post-event purchase you can make. OOFOS feel good any day of the week and they feel better after a long training day/week. However, nothing can compare to putting on OOFOS after an ultra-endurance event. The shoes literally make me change my stride from "I can barely walk" to "I'm walking almost normal". I've tested a lot of products from the fitness industry and there are few where you can feel the effect immediately, OOFOS is one of these products.
I'm skeptical of all new products and I was skeptical of OOFOS too. The first time I tried them on I'll admit I did the stereotypical "ooo" that gives OOFOS its name. They are comfortable, there is absolutely no doubt there. However, the first time I put them on after one of my endurance events, it was life changing. They are now part of my race essential kit as much as my running shoes that I use on race day.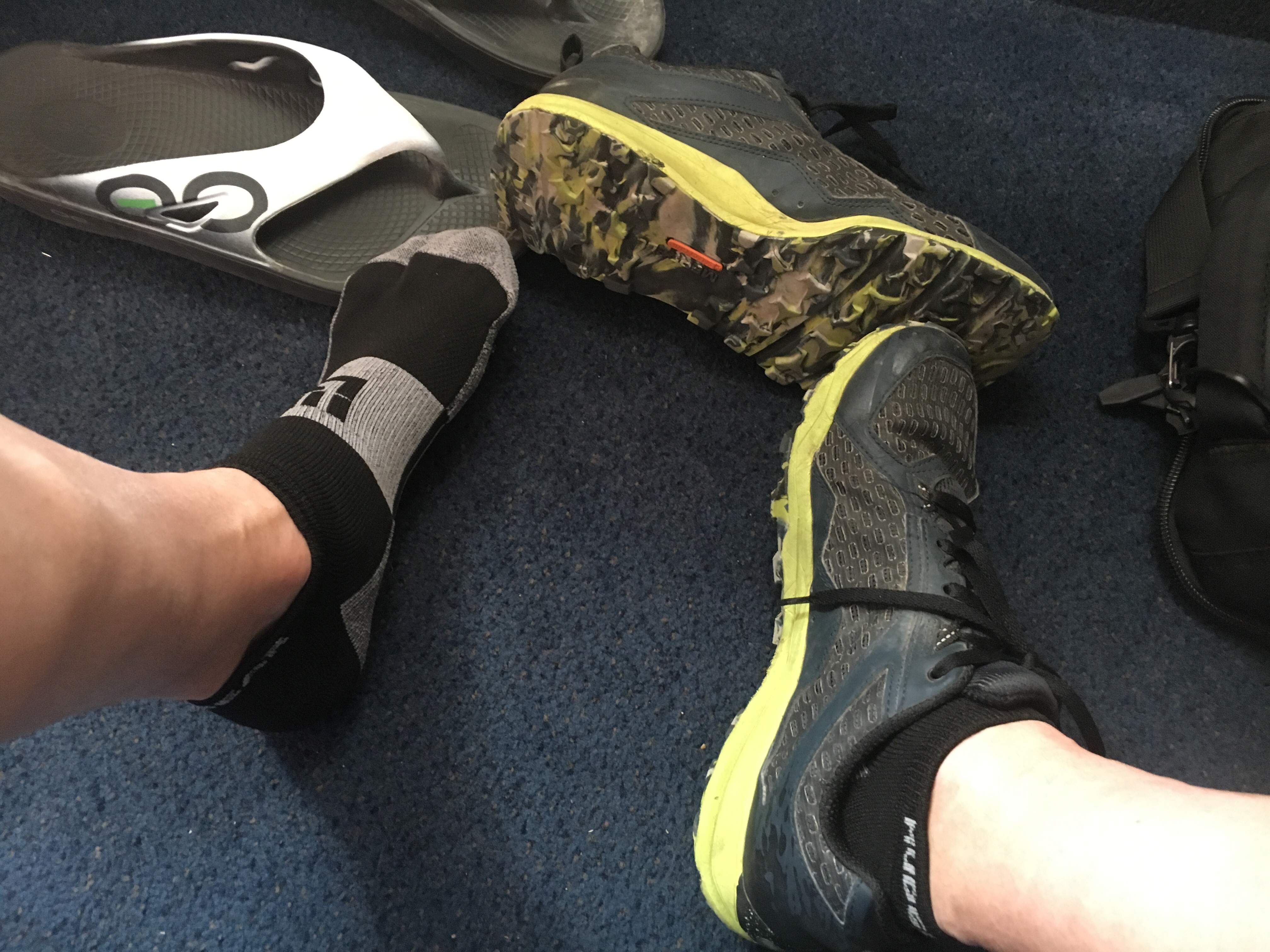 If you don't own a pair of OOFOS, you need to order some today. Not even my post-cheat meal feels as good as OOFOS after a long event. The best part is you don't have to run insane distances to get this feeling. It is available to anyone that pushes their body and wants to recover faster, whether that be 10k, 10 miles, 100 miles or just someone that spends a lot of time on their feet. Do yourself a favor and stop living in the past. OOFOS are the future of post-endurance recovery and that future is now.