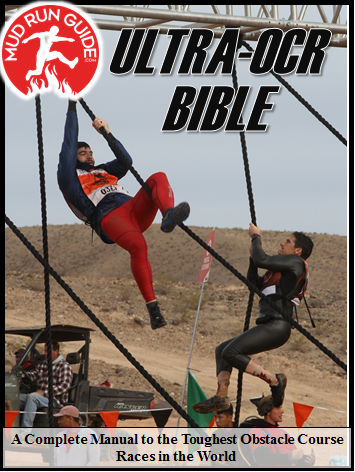 When I say the word ultra-endurance to people they typically think skinny runner logging a ton of miles that probably can't do a single pull-up. However, there is a world where you need ultra-endurance running capability combined with ultra-strength in your upper body, it is called Ultra-Obstacle Course Racing (Ultra-OCR). This is the world I train for, enjoy and thrive in.
Ultra-OCR usually involves running for a set period of time (usually 6, 8, 12 or 24 hours) on a course that is around five miles in length with around 20 obstacles. It is the big brother of OCR which usually runs between one and 13 miles of obstacles on a single lap course. In OCR and Ultra-OCR, sometimes the obstacles are very easy like crawling through this pipe, swimming across the body of water or going over a five foot wall. Other times the obstacles look like something out of ninja warrior with monkey bars, rotating wheels and hanging grips. Sometimes it involves strength like carrying a sandbag or turning a heavy crank attached to a several hundred pound sled, yet other times it tests your fears through things like ice baths, electricity and 40 foot cliff jumps.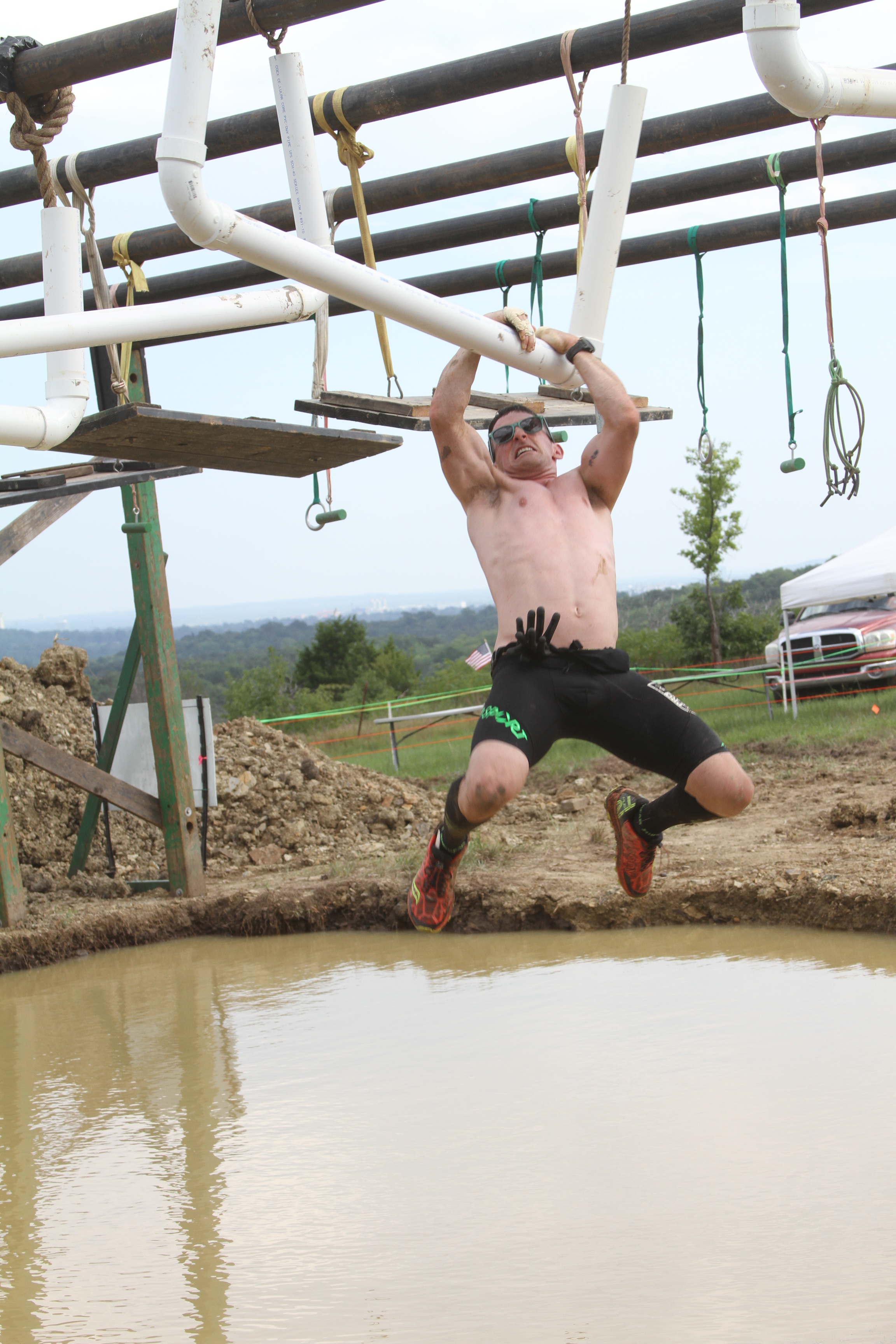 These are the races I run and to prepare for them I train with weights. To effectively do obstacles for 8 or 24 hours, you need to overload your body with the progressive stress of weights. I use three main products in my training and used these extensively as I prepared for then completed the record setting 48 hour Ultra-OCR Endure The Gauntlet, a charity event that raised money for Folds of Honor (scholarship money for children whose parents were killed or wounded in US Military service).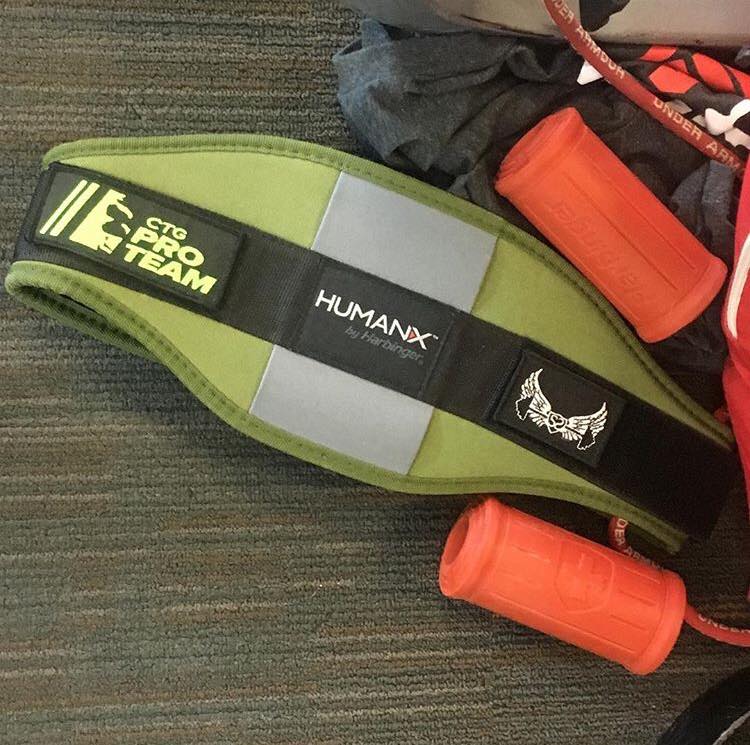 1) Harbinger Big Grip Bar Grips: Grip strength is of paramount importance in OCR and Ultra-OCR so there is no better tool than Big Grip Bar Grips so you are working on grip strength with every single exercise. Anytime I touch a bar, my grips go on them. It ensures I am constantly stressing grip regardless of the exercise.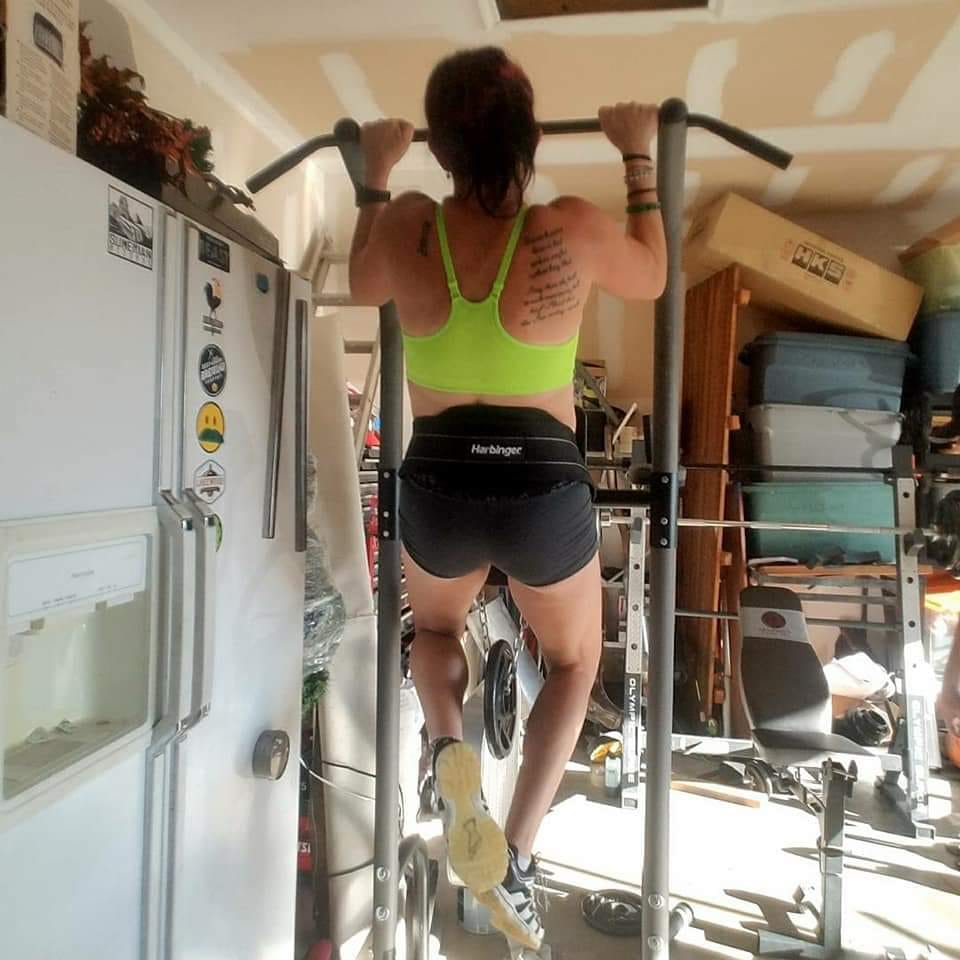 2) Harbinger Dip Belt: Too often athletes I train and work with will focus on bodyweight only exercises. While can be great for sport specific movements, it often leads to a plateau. Athletes will get better and once they reach a certain level they no longer have to adapt to get stronger. This is where the dip belt comes in and is great for things like dips or weighted pull-ups. The ability to add insane weights lets you overload the muscle. This is a feeling I know all too well after trying to cross a set of monkey bars for the 15th time after 18 hours of running/walking.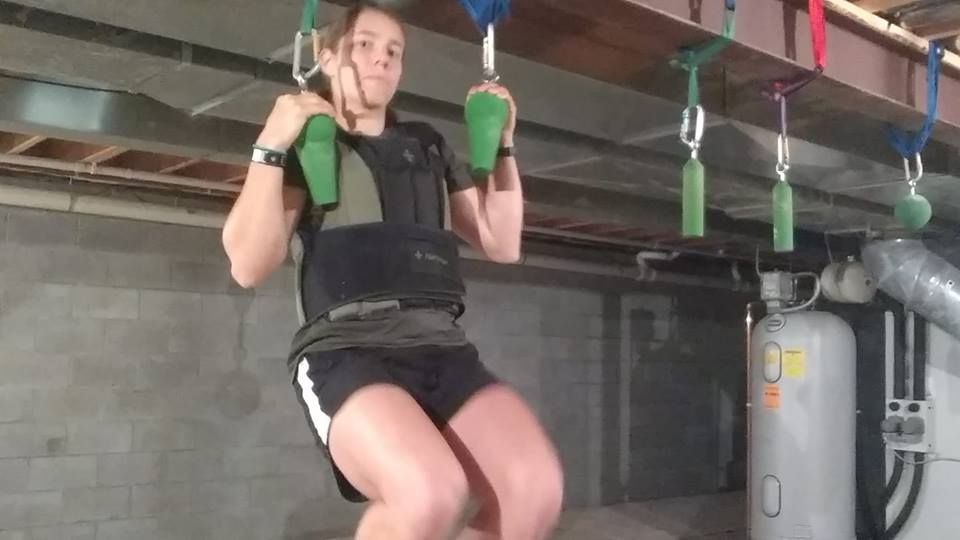 3) Harbinger Weight Vest: Besides the Big Grip Bar Grips, this is a staple of Ultra-OCR training. The extreme races require you to wear a wetsuit to prevent hypothermia. It is unfeasible to train in a wetsuit in most conditions. However, you can wear a weight vest for practicing obstacles with a similar amount of additional weight on your body. Whether you are doing hill repeats to strengthen the legs, climbing over a wall or crossing a rig, Harbinger's weight vest with adjustable weights gives you the tools you need for success.
Strength training is not just for bodybuilders, powerlifters or strength athletes. It isn't even just for Ultra-OCR athletes. Strength training is for all athletes. The strength and power developed from working with weights can fix imbalances, build bone density, increase testosterone and make you a better athlete in your chosen sport. Train hard and go out and crush your goals