If you know Obstacle Course Racing (OCR), then you know MudGear. The brand with the best known, best performing and most stylish OCR sock recently expanded their lineup of products to include shorts. I picked up a pair for use both in the gym, on the trail and on the race course and here is what I thought: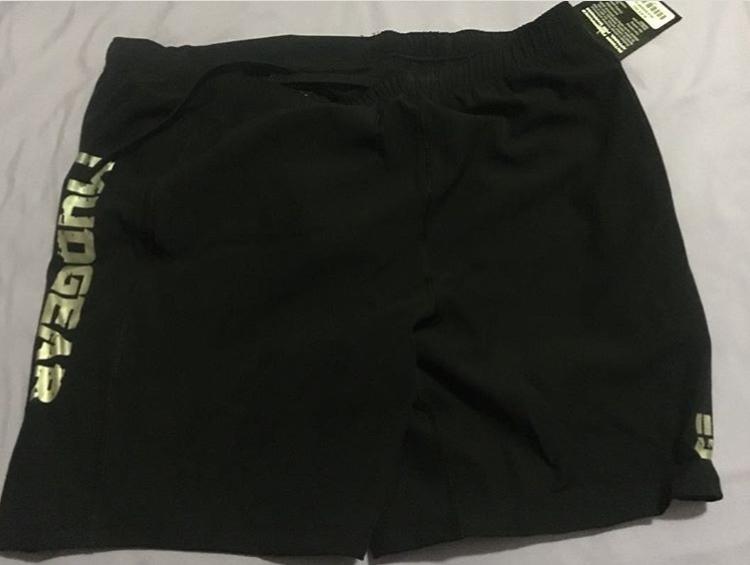 Style: I absolutely love the style. They currently offer two color options, black or grey. Both look great but I went with the black since it tends to go better with the rest of my OCR wardrobe. I love the MudGear logo along the sides since it allows me to represent the brand associated with OCR clothing without me having to lift up my pants to show off my socks.
Each pair of shorts has three pockets: the two normal side ones and one in the back. I love this because it brings out the shorts versatility. If I'm running errands, or not using them for training, the side pockets are great for holding things like my wallet or my phone. If I want to take them on a long run, the back pocket has a zipper closure allowing you to carry several gels to fuel your training as well as my house/car key.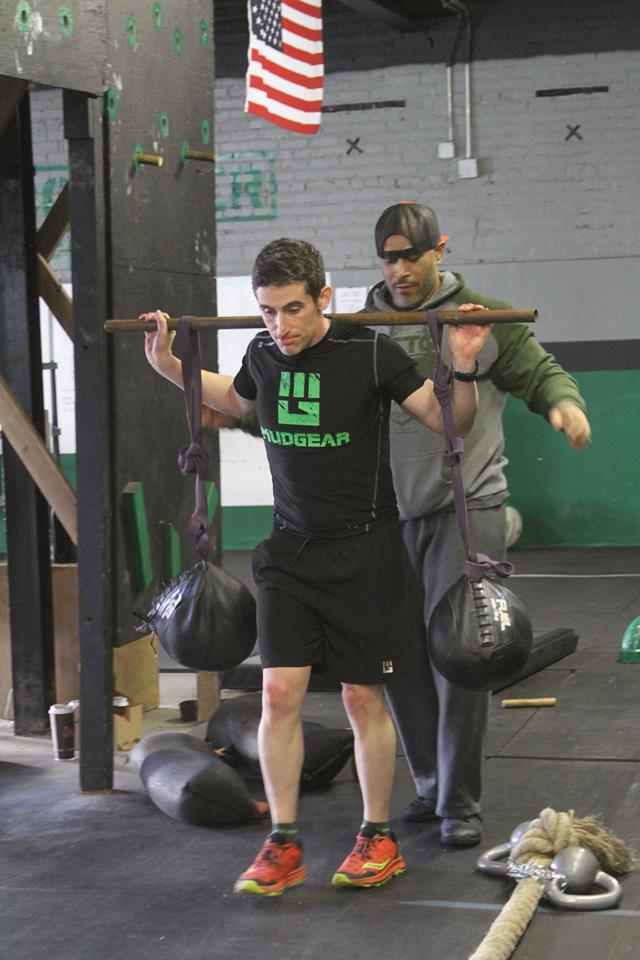 Fit: I normally wear size medium in most things and usually buy my pants in around a 32 inch waist despite my actual waist being smaller (I like a little extra room). I actually own two pairs of the MudGear shorts, a small and a medium. I fit into both comfortably without issue. The drawstring closure system on each pair allows them to fit a wide range of waists. I suspect even if I packed on a little bit of off-season/winter/bulking weight the shorts would still fit great.
Personally, the only difference I could see between the small and medium is the mobility in the legs. The mediums allow me to take long deep lunges easily without adjusting my shorts. I found the smalls a little more restrictive requiring me to pull up my shorts slightly. So if you are between sizes, I would go with the larger or if you are concerned about leg mobility. That being said, I still wear and train in the small shorts but if going for a long run, I make sure to put on the mediums pair.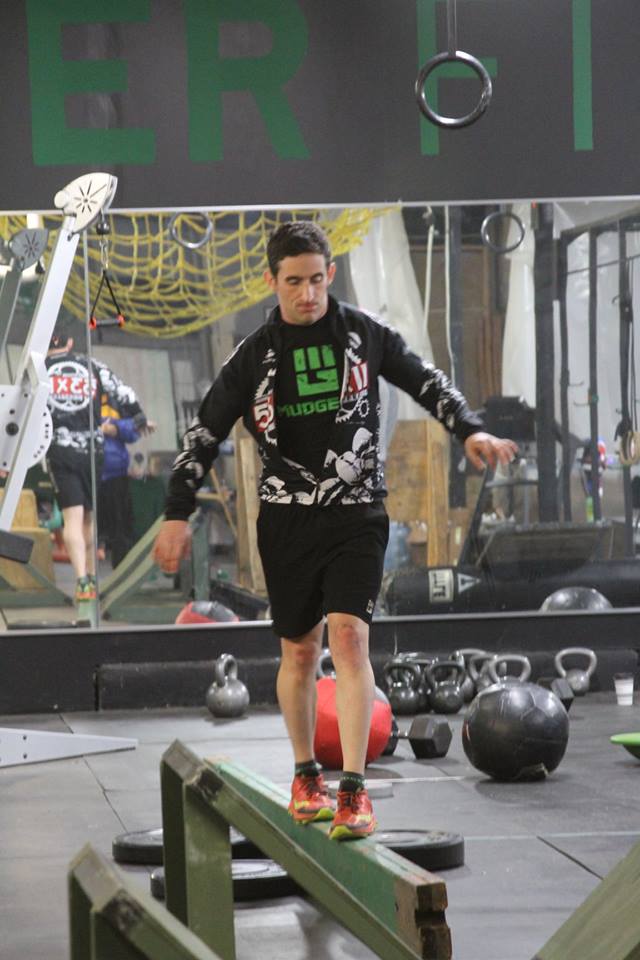 Durability: I've only had the shorts for a couple of months. So they've only got a limited number of miles and wear on them. That being said I did use them for OCRmill 24 (a 24 hour treadmill run doing four obstacles at the end of every mile) and they still look brand new. I had no chaffing from them despite long hours of repetitive movement. The built in lining still fits and feels great.
It is rare to find my low cut MudGear socks or shorts in my house in the clean pile because it is the first thing I grab out of the laundry. Even with weekly use for the last couple of months the shorts still look brand new. I've had other shorts that I put through similar wear and tear and sometimes the brand logo wears off quickly. So far, so good with MudGear.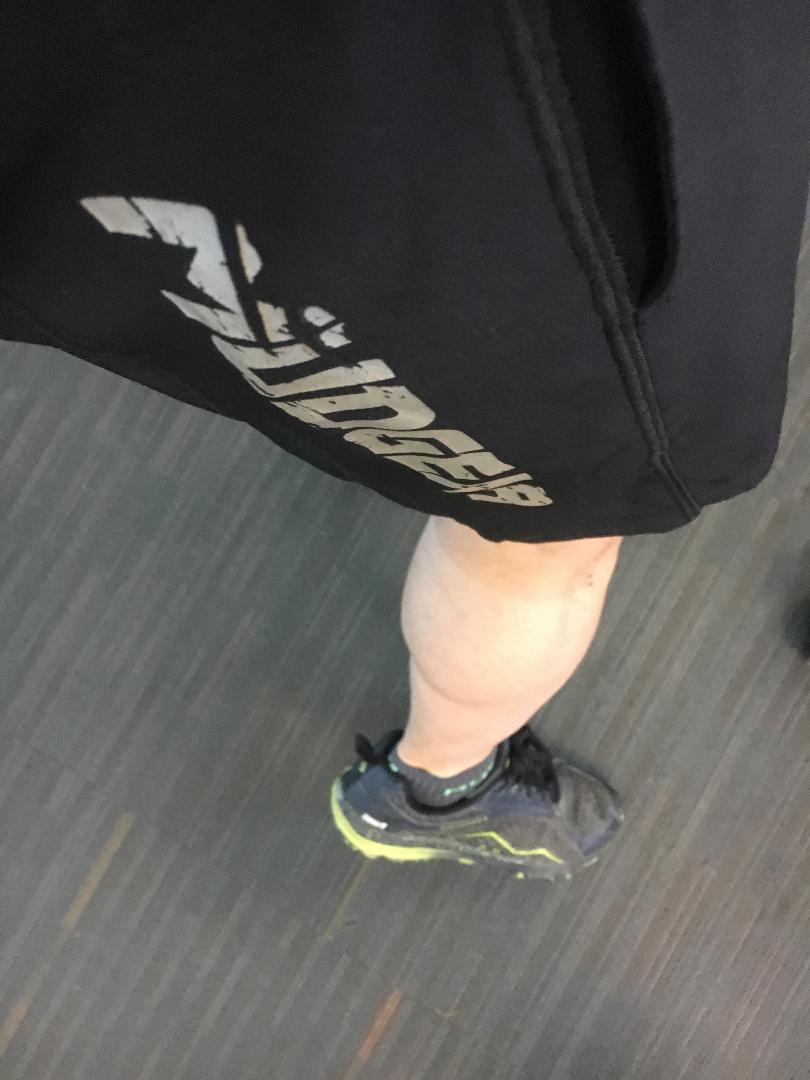 Price: As I write this, they are currently on sale for $33 making them a great pair of shorts for their price that is comparable to other big fitness brands. As with everything in life, you "vote" with your money. When given a choice, I like to support the brands that support my sport…and no one does that more than MudGear.
Performance: I typically only wear spandex/compression material for races, so I haven't had the full pleasure of racing in these shorts. However, I have taken them through some rainy trail runs that are comparable to OCRs. They wick away moisture well and don't absorb water weight even when it is raining. If you aren't a spandex type of guy, I would put these at the top of your list for racing. The built in liner, the pockets for fuel, the moisture wicking and the overall comfort give you everything you need.
With the addition of shorts, you can now race in full MudGear from head to toe including socks, shorts, shirt, sleeves and even a hat. (Don't forget to check out their race jerseys, which are the perfect thickness in my opinion. Thin enough to allow for ventilation and coverage of skin but still providing protection without causing overheating.)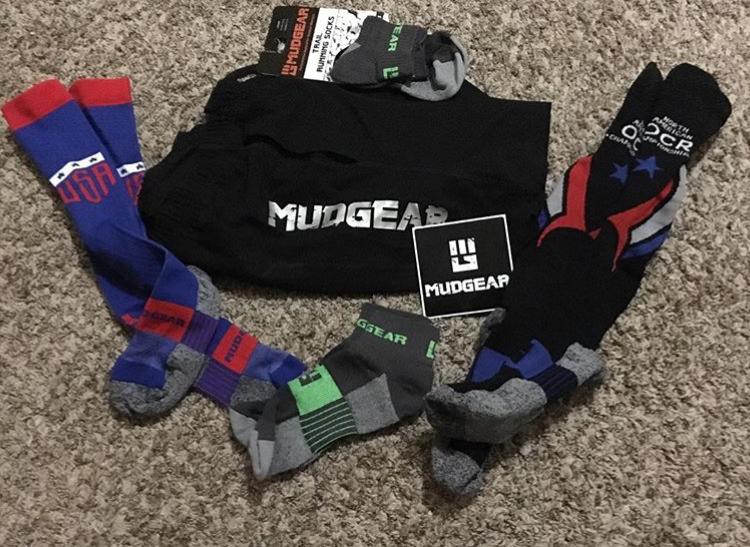 Overall Review: Overall, I love the MudGear shorts. They are versatile enough to wear around the house, out for a day with the family, training at the gym, going for a run or running through an OCR. When a brand is focused on your sport the products are better suited for your needs. You'll see me in them after every race once I change out of my wet race clothing. Join the MudGear movement and pick up a pair of MudGear shorts today!
Now available at www.MudGear.com
5/5 Stars